Honoring Helping Hands
Bethesda Meadow surpasses national standards, ensuring seniors smile throughout their golden years. Our services have been recognized for excellence by multiple notable organizations and publications.
Read More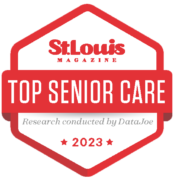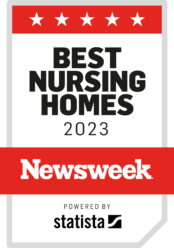 A Serene Environment for Your Loved One.
Every single Bethesda community and health service is bound together by our profound commitment to trust and choice. But each Bethesda community has a quality that distinguishes it from all the others.
At Bethesda Meadow, it's the beautiful and expansive 14-acre campus, memory care, skilled nursing facility. Residents here relish the opportunity to spend so much time outdoors with friends and family, or simply savor the sights and sounds of our lush and beautifully-landscaped grounds and water features. In fact, for many, enjoying the outdoors is an essential part of the daily life here.
Inside, though, you can still be certain your loved one will receive the most expert and compassionate care, whether it's skilled nursing, memory care, or short-term rehabilitation & recovery.
The private rooms are spacious and bright, creating a relaxed, comfortable feel of home. The community spaces, including the hearth room and other community spaces are inviting and offers a family-friendly atmosphere.
If you're starting to envision your loved one at Bethesda Meadow, this video will make it even easier.
Everything They Need. Nothing Left to Chance.
For nearly 35 years, Bethesda Meadow has been serving seniors in our relaxed West County location. But around here, our focus is on the future. That's why we utilize "It's Never 2 Late," a computer-based program that keeps track of each person's individual care plan, our 24/7 skilled nursing (and memory support) staffs have more time to provide the personal care that's so essential to recovery and happiness.
It's also why we employ the nationally respected "Landmarks for Living" and "Music & Memory" programs as part of our memory support. And why our short-term rehab and therapy provides the highest level of care outside a hospital and can meet even the most complex therapy needs.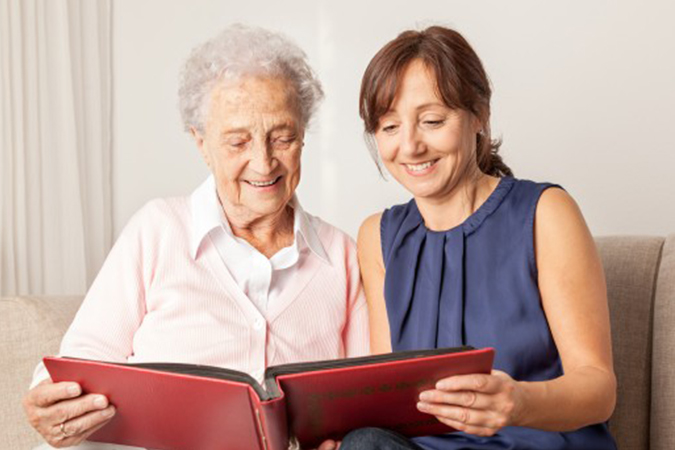 You've earned this life, one with comfort in every moment and without worry for the future. A life like this shouldn't feel like a far-off fantasy. It's just around the corner, and it's at Bethesda Meadow.
Activities that Keep you Feeling Engaged and Connected
At Bethesda Meadow, we have an activities team that plans a wide range of individual and group activities to enhance resident's physical, mental and spiritually well-being.
Here's a glimpse of some of the planned activities available to residents:
Exercise classes
Baking
Gardening
Card Games
Shopping Trips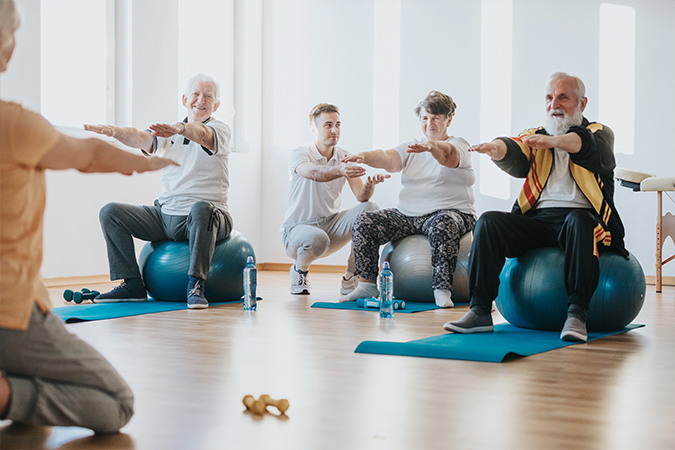 You can also take comfort knowing that as one of the leading senior living, care and service organizations in the area, Bethesda has the expertise to address any change in health status you may experience.
Take a Video Tour
Watch this video to get an inside look of our community.
Staying. Safer. Together.
At Bethesda, we take a very proactive stance on infection control, including providing our Skilled Nursing residents, Rehab patients, and staff with access to flu and COVID vaccines. We are so happy that we are helping keep our community healthy and safe!
And because we focus so intently on your health, safety and well-being, you can focus on the things that bring you joy and meaning.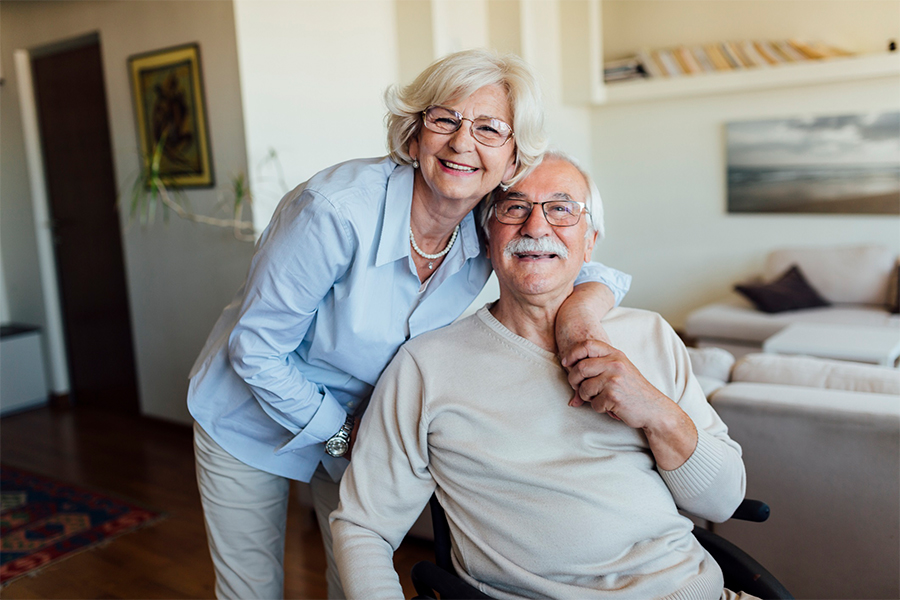 Amenities & Services
Bethesda Meadow offers unique accommodations for those living with Alzheimer's or other forms of dementia. Residents living in the dedicated Memory Support neighborhood have supervised access to a secure patio, comfortable common areas with scenic views, and specialized activities to help improve their quality of life.
Additionally, these are just some of the amenities and services our residents will experience:
24-hour Skilled Nursing and Memory Care Services
Individualized Care Plan
Physical, Occupational and Speech Therapy
"Landmarks for Living" and "Music & Memory" programs
"It's Never 2 Late" computer-based tracking program
Hospice Care
Healthy, Well-Balanced Meals (nutritious snacks available anytime)
Licensed Clinical Social Worker
Large, Secure Courtyards with Walking Paths
Pet Therapy
Recreational Activities
Communal dining with customized meal plans
Spacious Rooms with Private Bath
Full Laundry Services
Library
Family Gathering Areas
Beauty Salon / Barber Shop
Pet-Friendly Environment (visits welcome)
Cable TV / Phone Services
Access to Therapy, Podiatry, Dental and Optometry Services
Planned Activities and Group Outings
Worship Services and Spiritual Care
Transportation Services Provided
Finally, every resident of Bethesda Meadow, senior living, Ellisville, MO, has access to many of Bethesda's outstanding senior living services, including our highly-trained and compassionate Care Management team. And if the time were to come, your loved one can receive Hospice Care right here at Bethesda Meadow.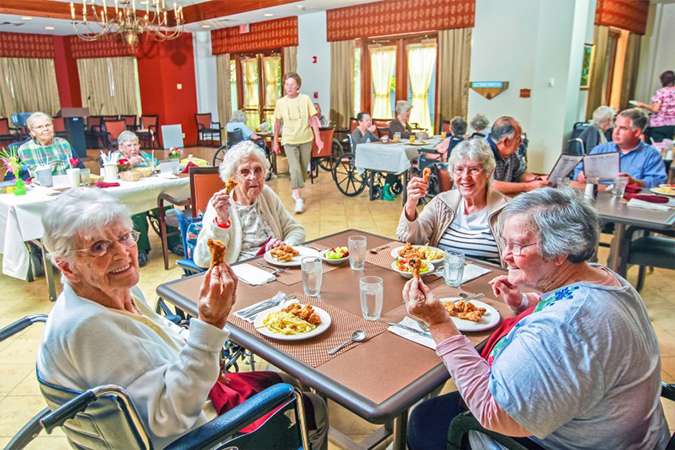 Admissions
On behalf of Bethesda, we would like to thank you for your interest in the resident application for our skilled nursing communities.
As a not-for-profit healthcare organization, we have served our community for more than 130 years by fostering successful aging through compassion and innovation.
Below are the instructions to complete the application form. Please print and complete all forms. Once received, we will review and respond to the designated contact person for further questions.
Thank you for your interest in Bethesda!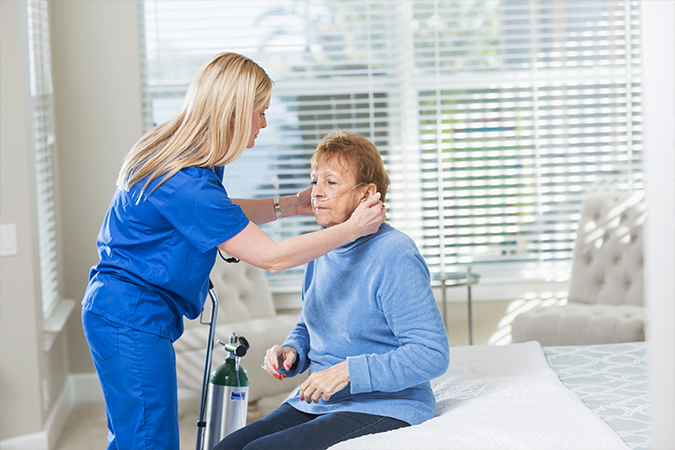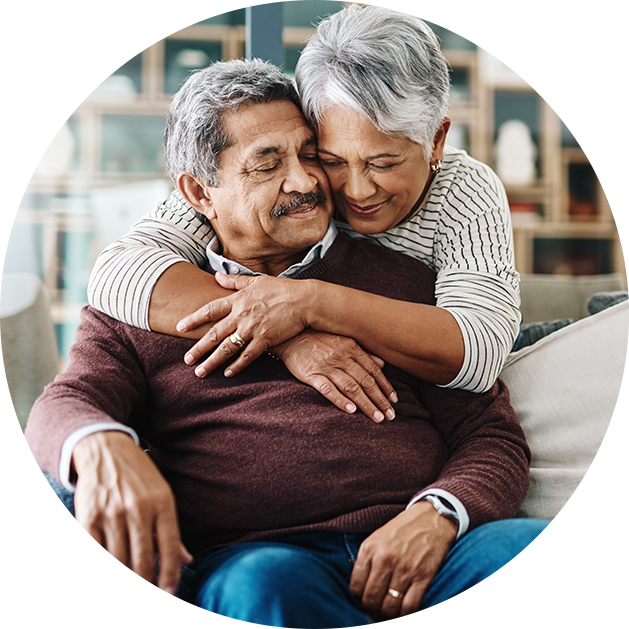 Live a Safe and Comfortable Life with Bethesda Meadow
To learn more about Bethesda Meadow or to schedule a tour, call Mary, our Admissions Counselor, at 314-446-2116 or email MMGoodwin@bethesdahealth.org.
"*" indicates required fields