Independent Living for Every Lifestyle
Your Living Arrangements Should Reflect
Your Individual Tastes.
You're not like anyone else. And neither are Bethesda's independent living communities. Whether you prefer the energy and sophistication of urban living or the outdoor charms of a 45-acre backyard — or something with a little of both — Bethesda has a community that suits you perfectly. And while our six independent living communities are located throughout the St. Louis area, they all share qualities that are essential to your happiness and good health.
Our Independent Living Communities
You can click on the community of your choice to get a glimpse of which fits your needs and desires best.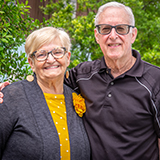 We were to the point where it was time to start looking, and as soon as we visited Bethesda Barclay House, we knew this was for us. It was only about 10 minutes from some of the activities we love – Art Museum, Stages, the Rep – and we were able to stay in the neighborhood in which we were quite comfortable. It was like it was meant to be.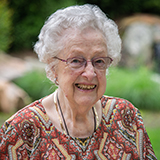 I feel protected and safe in my apartment, which I love. It's very cozy, and someone else cleans it. The front desk knocks on my door every morning and evening to make sure I'm OK. My apartment is cleaned every week, and I just call them if I need something fixed. There is always someone to help you if you need anything. Thank you, Bethesda Terrace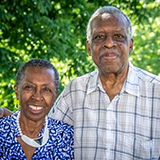 One thing that we really liked was that the staff did not pressure us at all to make an immediate decision. They answered all of our questions, but they realized that this was a big decision for us. We appreciated that, and made our decision to move here in less than a week.
What Is Independent Living?
Independent living is a residential community for older adults looking to simplify daily life. In addition to on-site dining, housekeeping and home maintenance, here you'll also have access to enriching activities such as a fitness center, pool, library, business center, beauty salon, social events, clubs, arts and crafts, and outings around town. You'll also feel safe with a 24-hour door attendant and connected with a community of new neighbors.
Cost of St. Louis Independent Living
The cost of St. Louis independent living may vary widely according to the exact location, apartment size, and included amenities. In particular, the type of apartment layout you choose will impact the amount of your monthly fee. Overall, your all-inclusive monthly fee at Bethesda covers all meals and amenities, including housekeeping, transportation, a fitness center, and more.
Cost of Independent Living vs. Aging-in-Place
Though many older adults believe aging-in-place is more affordable, it's important to look at the full picture. When you add up the bills of living at home—including property taxes, utilities, groceries, housekeeping, entertainment, transportation and more—independent living in St. Louis may offer better value.
With an independent living community, you'll get amenities you wouldn't otherwise have at home, including meals, housekeeping, transportation, a fitness center, and a vibrant social scene. Instead of worrying about managing all your bills, independent living bundles up your needs and expenses into one easy monthly fee.
Independent Living Amenities & Services
Welcome to our suite of amenities and services, specifically designed for your convenience and comfort. When you choose Bethesda for independent living in Missouri, you'll get access to:
Restaurant-style dining
Housekeeping
Home maintenance
24-hour door attendant
Fitness center
Pool & patio
Library
Business center
Beauty salon
Social events
Clubs
Arts & crafts
Transportation & outings
Independent Living Apartments in St. Louis
You've earned this level of comfort. All of our St. Louis independent living apartments have spacious floor plans with 1- or 2- bedroom options, as well as a fully equipped kitchen, weekly housekeeping, and pet-friendly living.
You can even choose a layout with a private balcony or add on a garage parking space. No matter your preferences, you can find a welcoming retirement home that fits your needs and desires best.
Moving with Ease
Designed specifically for our incoming residents, Bethesda's Moving with Ease program simplifies the process and provides you peace of mind. Our Core Experience Team is here to make the transition from your home to your new apartment easy and stress-free.
Your Home Is in Good Hands
When you reserve your home at Bethesda, you will receive up to $3,000 worth of moving assistance through the Moving with Ease program. This benefit includes access to one or more of the following services:
Full-Service Movers
Professional Organizer and Space Planner
Estate Sale Referrals
Home Clean-Out
Handyman Services
Multiple Home Sale Options
Weekly House Visits During the Listing Process
Consistent Communication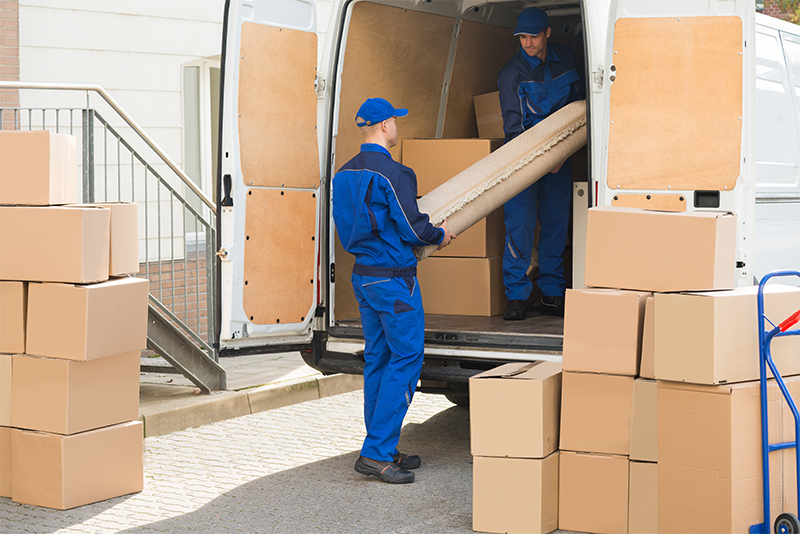 Is Independent Living Right for Me?
Missouri independent living can empower your retirement. Instead of feeling lonely at home, you can reimagine your daily life according to your vision. An independent living community lets you connect with a built-in group of friends and engage in new social experiences.
In addition, independent living may be right for you if you answer yes to one or more of these questions:
Are you feeling lonely and want to make new social connections?
Do you want to enjoy your retirement through convenient activities, events and hobbies?
Are you overwhelmed by cleaning, cooking and maintaining your home?
Do you feel uncomfortable or unsafe in your current living situation?
Would you feel more at ease with 24/7 health services on-demand?
If you responded yes, it may be time to move to independent living. Here you can enrich your body, mind and spirit with amenities such as dining, a fitness center, pool, library, business center, beauty salon, social events, and more. Design your days according to your retirement goals and feel at home with the warm community around you.
When Is the Right Time To Move to Independent Living?
If you are ready to simplify your lifestyle and surround yourself with a thriving community, then now might be the right time for independent living. You don't have to wait until a health event or family situation to move to independent living. You can start enjoying the convenience, comfort, and community of independent living at any point of retirement.
It's a good idea to start exploring St. Louis independent living communities early. This way you can find the perfect place to enjoy your retirement and plan accordingly, avoiding waitlists or having to choose a second-choice community.
Future Care Options for St. Louis Seniors
Although you don't need health support right now, you may be concerned about needing it later. Our St. Louis communities have best-in-class assisted living, memory care, and skilled nursing available onsite in case your health changes. Get access to other care levels without the stress of relocating to a new home. Everything you need, including healthcare, is under one roof.
Learn more about our St. Louis senior communities today!
St. Louis Independent Living FAQs
What is the difference between independent living, assisted living, and memory care?
We offer independent living, assisted living, and memory care all from the same campus. While independent living is focused on simplifying your lifestyle and letting you thrive on your own, assisted living and memory support offer different levels of healthcare.
Assisted living supports your daily tasks such as bathing and dressing, so you have the dignity of looking and feeling your best. In comparison, memory care provides patients with dementia or memory loss with a safe, compassionate, and enriching community
Does Medicare help cover costs of independent living?
Unfortunately, Medicare only covers medically necessary costs. This means the housing and living expenses of senior communities aren't included in Medicare. Of course, any medical care you need while living here should be covered.
Can visitors stay overnight?
At Bethesda, we want your connections to thrive. Family and friends are allowed and encouraged to stay over for short visits.
Are pets allowed?
Yes, all our apartments are designed to be pet-friendly. You don't have to say goodbye to your furry friend when you move in.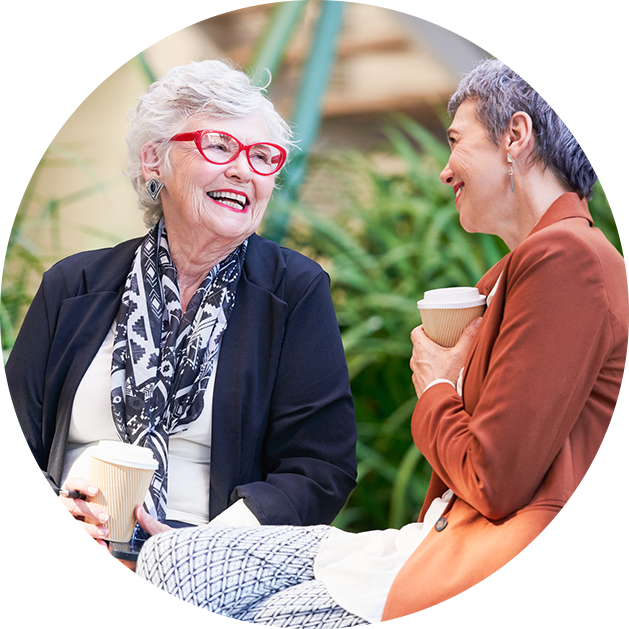 Embrace Your Independence with Bethesda
Discover the Bethesda Difference and enjoy an exceptional retirement lifestyle — all on your terms. Fill out the form below and one of our Sales Counselors will be in touch with you shortly.
"*" indicates required fields
Read the Latest from Bethesda