Honoring Helping Hands
Bethesda Hawthorne Place surpasses national standards, ensuring seniors smile throughout their golden years. Our services have been recognized for excellence by St. Louis Magazine.
Read More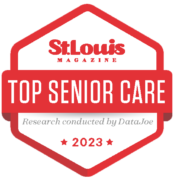 Exceptional Assisted Living Apartments Near You
From the moment you — or your loved one — walks into Bethesda Hawthorne Place, you'll know you're someplace special. This is assisted living and St. Louis memory care that truly understands you, caters to you and, perhaps most importantly, anticipates your needs — especially when compared to other assisted living apartments near you.
From design features created to aid individuals with memory challenges to bright and roomy apartments designed so you can make yours feel like home, the Bethesda Hawthorne Place assisted living and memory care community is the ideal combination of healthy support and independence.
Centrally located near Kirkwood and Webster Groves, Bethesda Hawthorne Place features 38 one- and two-bedroom apartments spread out over two neighborhoods. The memory care floor has 20 private studio and one-bedroom apartments, plus abundant common areas and touches (like color-coded doors for way-finding) to make it easier to move around with confidence.
Still wondering "Where are the quality assisted living apartments near me?" Look no further — If you are starting to envision yourself or your loved one at Bethesda Hawthorne Place, our Webster Groves assisted living community, this video will make it even easier.
St. Louis Memory Care That Knows You Better
Every new memory care community member and their families have a similar reaction to arriving at our Bethesda Hawthorne Place assisted living community. They feel as if we know them even before they move in. And that's because we do. More than other memory care communities, we go to extra special lengths to understand your preferences, your patterns, your habits, and your unique needs.
Whether you're looking for St. Louis memory care or assisted living apartments near you, you'll feel you're home from the moment you've arrived. Our Webster Groves assisted living community's design makes it so easy for every resident to feel comfortable and confident from their first day forward.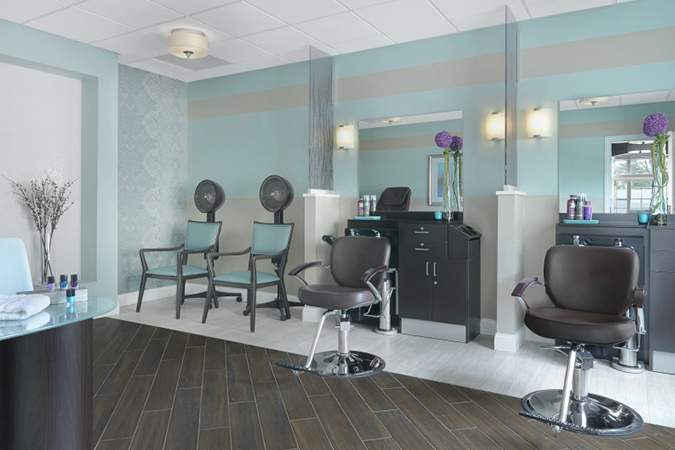 You've earned this life, one with comfort in every moment and without worry for the future. A life like this could be your reality. It's just around the corner, and it's at Bethesda Hawthorne Place.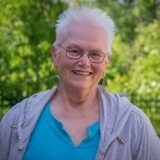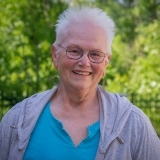 I have more happiness here than I would anywhere else. I felt comfortable as soon as I walked through the door. It's not too crowded. There are people to take care of you day and night. The group managing the community is very good. The nursing staff is very good. And I feel safe here.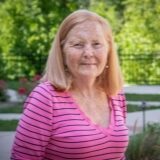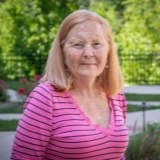 I feel very much at home here, and am convinced I made the right decision by moving to Hawthorne Place. The care is excellent, but it's not intrusive. The staff is somehow able to tell when you are having a bad day, and maybe needing a little more attention. I don't know how they do it, but I sure appreciate it.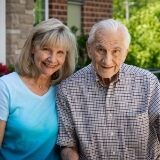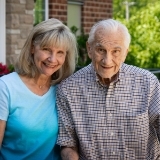 We knew that Dad was needing assisted living help, and we looked at quite a few options. When we visited Hawthorne Place, we loved it. We brought Dad to see it, and he said he felt very comfortable, which he did not say about the others. No more than a week after our first visit, with Lisa and Lea Ann's help, we were here!
We Make Life Fun!
We offer the freedom to experience new things, stay active, and make everyday something to look forward to. Here's a small sampling of the types of events residents enjoy:
Live entertainment and concerts
Happy hours
Monthly birthday and holiday celebrations
Creative art projects
Movie and music channel subscriptions
Cardio drumming
Universal Yums
Continued life learning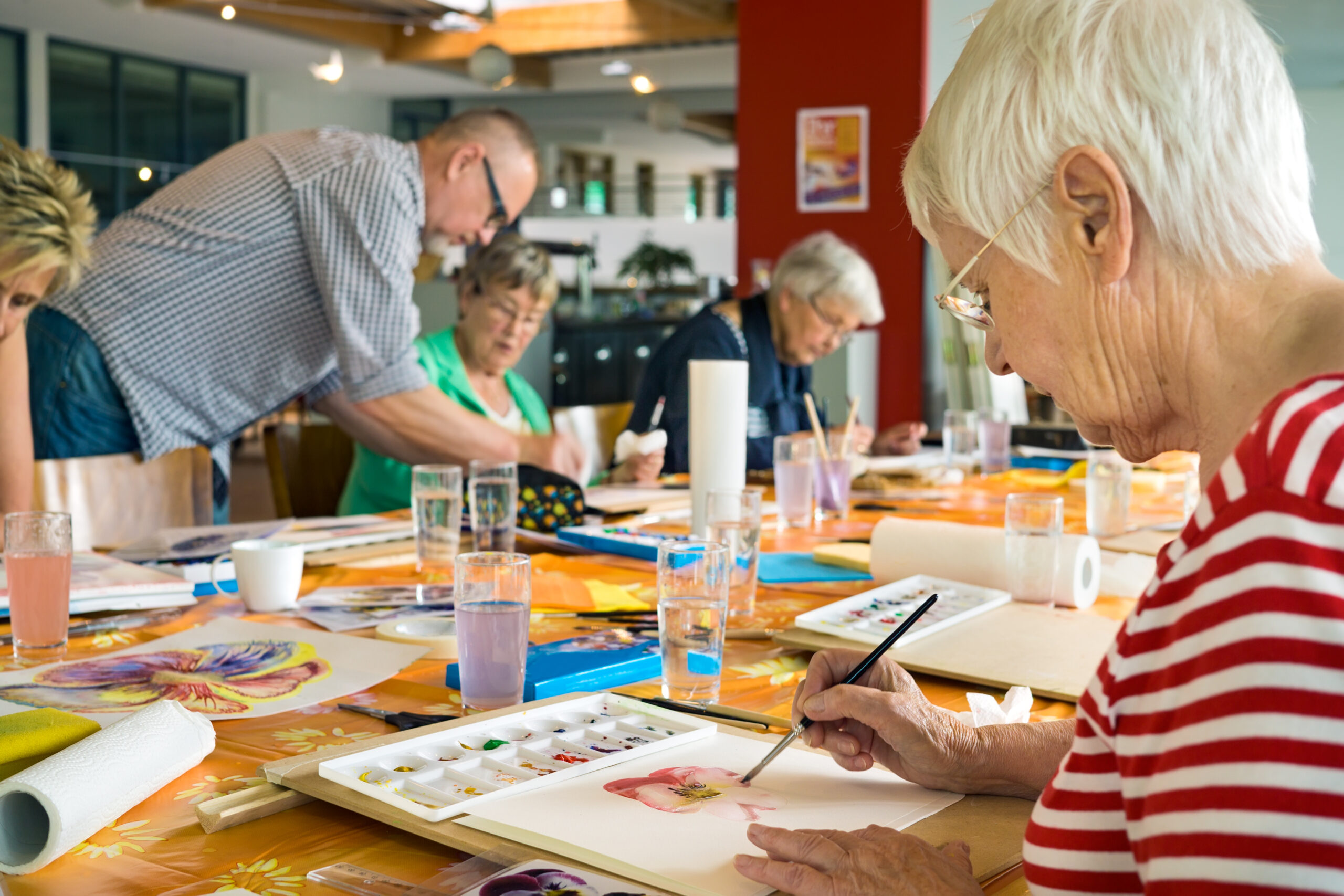 Activities that Keep you Feeling Engaged and Connected
At Bethesda Hawthorne Place, we have an activities team that plans a wide range of individual and group activities to enhance resident's physical, mental and spiritually well-being.
Here's a glimpse of some of the planned activities available to residents:
Exercise Classes
Baking
Gardening
Card Games
Shopping Trips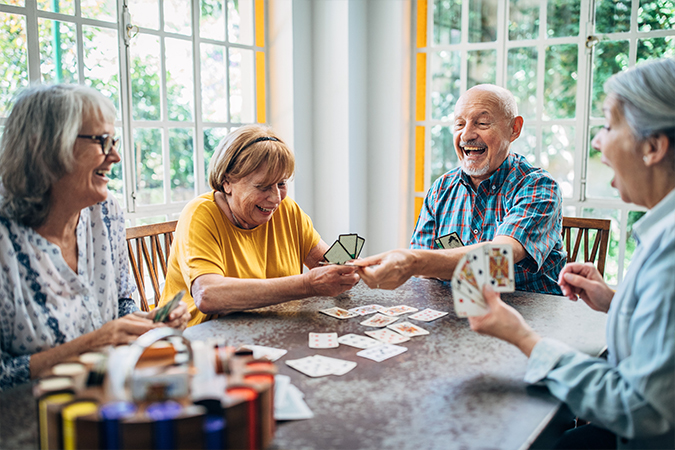 You can also take comfort knowing that as one of the leading senior living, care and service organizations in the area, Bethesda has the expertise to address any change in health status you may experience.
Take a Video Tour
Watch this video to take a virtual tour of our community.
Staying. Safer. Together.
At Bethesda, we take a very proactive stance on infection control, including providing all of our Assisted Living residents and staff with access to flu and COVID vaccines. We are so happy that we are helping keep our community healthy and safe!
And because we focus so intently on your health, safety and well-being, you can focus on the things that bring you joy and meaning.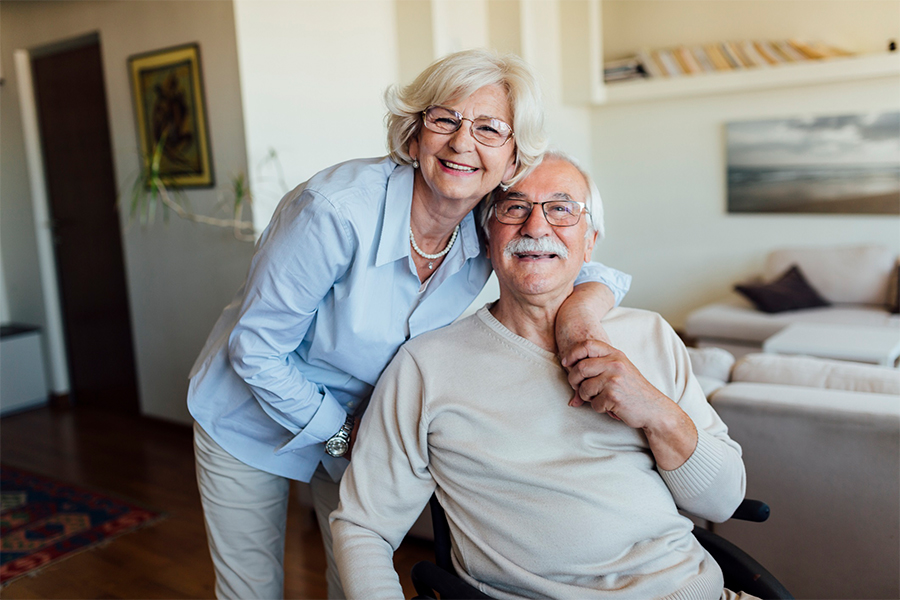 Amenities & Services
One-and-two bedroom floor plans unique to our Webster Groves senior living community
24-hour emergency response
Individually climate controlled apartments
Dedicated dining room for each neighborhood
Private dining accommodations
Life-enriching programs and activities for your mind, body and soul
Exercise, fitness, and wellness programs
Spa & therapy services available
Podiatrist services available
Assistance with activities of daily living
Medication management
Weekly housekeeping
Delicious dining with three meals a day
Personal laundry services available
Scheduled transportation and outings
Pet visits welcome
Beauty salon & barber shop
Chapel with worship services for all faiths
Library/bookmobile visits
Cable and phone package included
St. Louis memory care services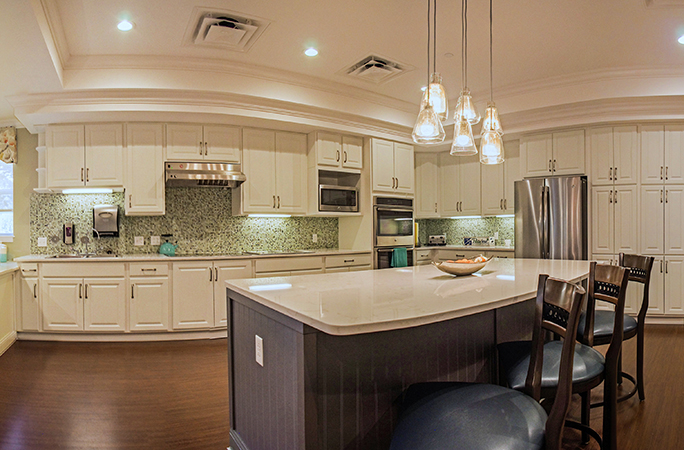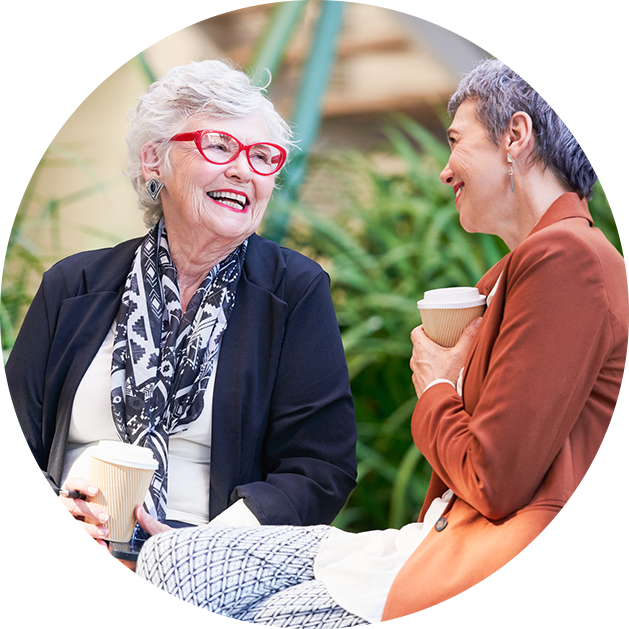 Embrace Your Best Life with Bethesda Hawthorne Place
For more information on availability and pricing or to schedule a tour at Bethesda Hawthorne Place assisted living and memory care, please call Lea Ann Coates, Residency Counselor, at 314-853-2551 or email lcoates@bethesdahealth.org.
"*" indicates required fields