Independent Living in Webster Groves
Enjoying our lives in safe, comfortable, beautiful surroundings is something to which we all aspire. That's exactly what you'll find at Bethesda Orchard, as the lush backyard gardens provide the perfect scenic backdrop for you to enjoy. And when you take into account the carefree and active lifestyle, chef-prepared meals, a full activity calendar and new friendships at every turn, it's easy to understand why Bethesda Orchard is one of the top retirement community choices in the area.
Amenities & Lifestyle
The very best of Webster Groves' shopping and dining destinations are just outside your door. And when you come home, friendly faces are always waiting with warm welcomes. Forget about the everyday hassles of housekeeping. Instead, make the most of every moment. Delight in the simple things, like gathering with friends and family in the fresh air, walking along winding paths, and exploring blooming community gardens and scenic gazebos. Or expand your palate by trying the bold flavors of delicious, chef-prepared meals in the gourmet dining hall.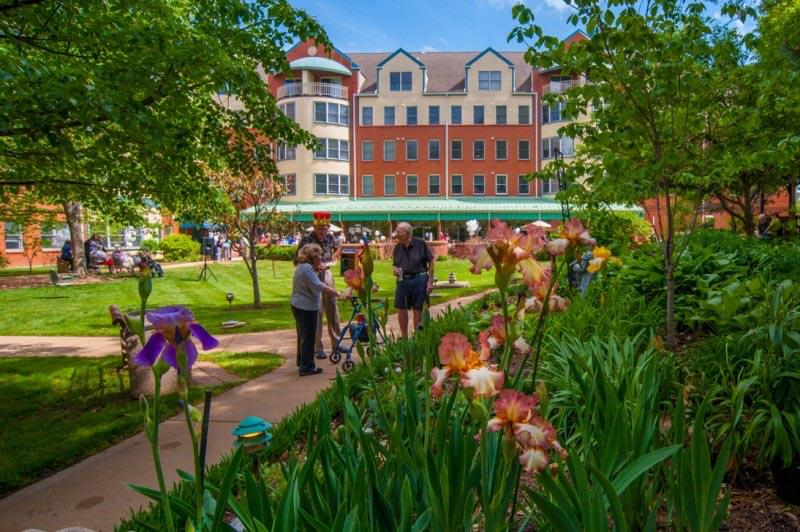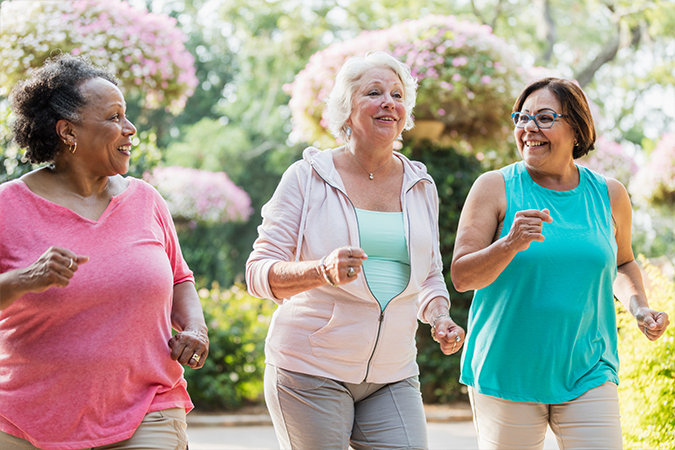 The Best in Wellness
Our wellness program encourages all-around wellness in mind, body and spirit. We're always offering something new to keep our residents feeling engaged and healthy with comprehensive tools and programs designed to help you stay active longer.
Live Well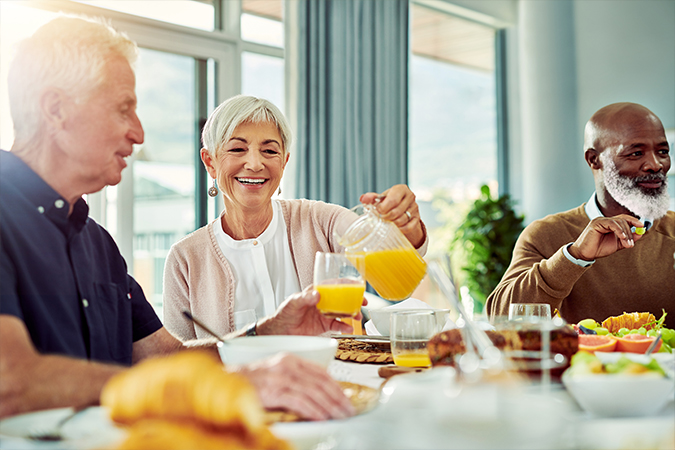 Food that Fits Your Lifestyle
At Bethesda Orchard, food is a means of coming together to celebrate every day. Whether you're craving gourmet cuisine or comfort food, our culinary team have delicious options that fit your lifestyle, fulfill your cravings and excite your palate.
Explore Dining Options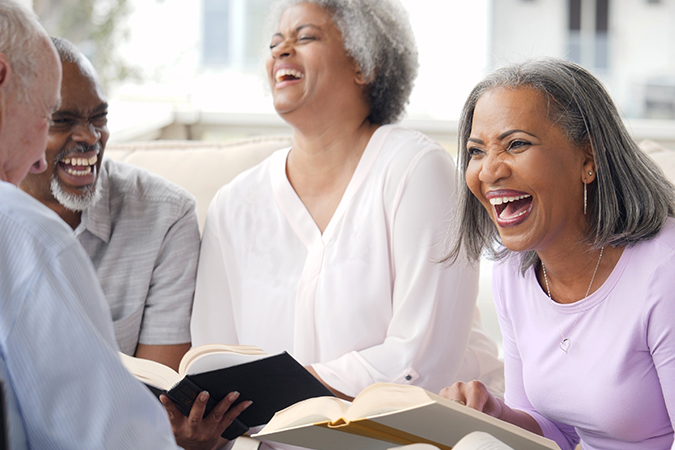 Activities for All
We focus on creating a positive, vibrant living environment full of engaging and socially connected programs that enable our residents to thrive. Our dedicated life enrichment team finds new ways to engage residents based on their individual preferences, inspiring more time to do what they enjoy.
Explore Activities
You've earned this life, one with comfort in every moment and without worry for the future. A life like this shouldn't feel like a far-off fantasy. It's just around the corner, and it's at Bethesda Orchard.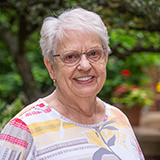 I love living here with the Old Orchard area right outside our door – I really like walking to the shops and restaurants. Some of the other places I visited felt more isolated, and you couldn't walk around the neighborhood like you can here. I really appreciated not being isolated."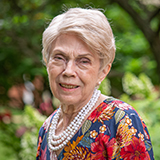 Bethesda Orchard's constant updating of protocols to reflect latest health regulations have kept all of us safe, while costing your staff extra work and expense. In spite of difficulties brought on by the pandemic year, my resident neighbors and I remained upbeat and supportive. Thank you, Bethesda Orchard!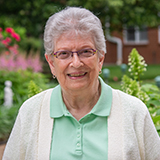 I'm doing so much more than I did at home when I was isolated. I would go out occasionally in the evening with my friends, but here, you don't even have to leave the building to go out with your friends!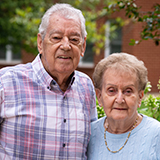 Some older adults might feel as if they have to give up everything when they move into a retirement community, but once they move in, they'll probably find -- like we did -- that before long they will have more friends than they ever had before, and loads of activities from which to choose. And we're very glad we chose Bethesda Orchard!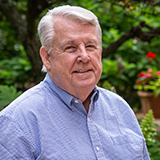 I really liked the atmosphere at Bethesda Orchard. When I visited, I noticed that the residents were talking to each other and seemed quite active. During my search I recall visiting a different community where I stopped by the dining room and no one was talking! But at Bethesda Orchard, there was a lot of chatter in the dining room, and that made quite an impression on me.
Apartments & Floor Plans
Choose from a wide variety of floor plans that offer ample space and true comfort. Bethesda Orchard also offers easy access to everything you could want from a community that's as vibrant, welcoming and unique as you are.
This is a sample of floor plans available at Bethesda Orchard. Please contact us to view more floor plan options and discuss pricing.
A Plan for the Future
When you make the move to a Bethesda independent senior living community, you are creating a life plan for both now and the future. That's because Bethesda also offers an array of living options to accommodate those whose health is starting to decline, including assisted living, memory support, and 24-hour skilled nursing care. We also offer a program called Senior Support Solutions that can provide you with some assistance yet let you remain in your apartment.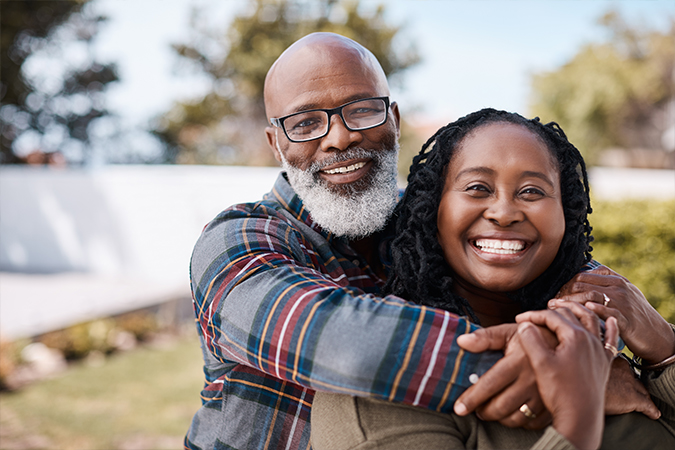 You can take comfort knowing all of these are Bethesda services, and therefore reflect the commitment to quality for which Bethesda is known. Also, it may be comforting to know that our residents get top priority in case any of these are needed.
Staying. Safer. Together.
Our Independent Senior Living residents were among the first in the St. Louis area to receive their COVID-19 vaccines. Bethesda partnered with CVS Health and made them available for every resident and employee. We are so happy that we are helping keep our community healthy and safe!
We invite those interested in senior living to learn more about our communities, get the vaccine, and live the life you deserve.
COVID Policies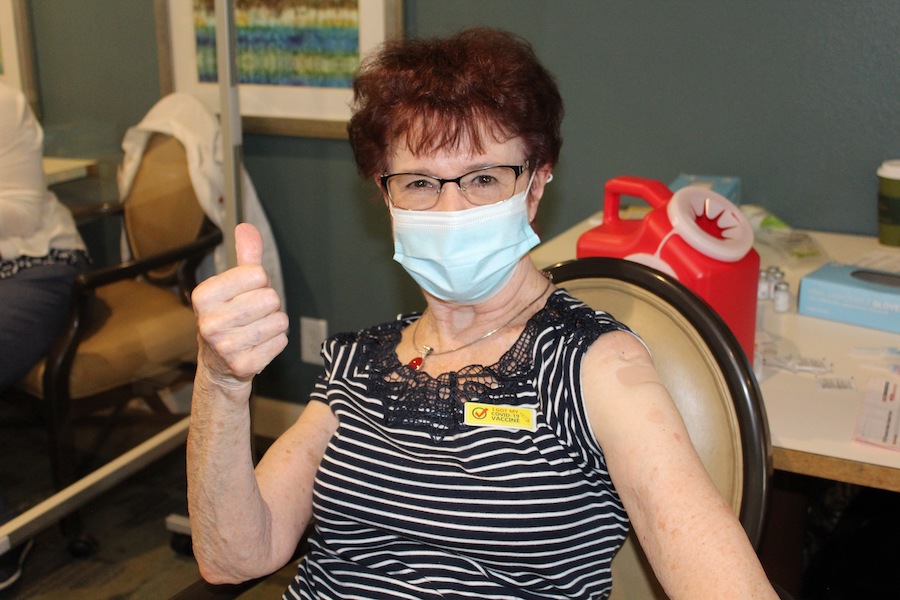 Moving with Ease
Designed specifically for our incoming residents, Bethesda's Moving with Ease program simplifies the process and provides you peace of mind. Our Core Experience Team is here to make the transition from your home to your new apartment easy and stress-free.
Your Home Is in Good Hands
When you reserve your home at Bethesda, you will receive up to $3,000 worth of moving assistance through the Moving with Ease program. This benefit includes access to one or more of the following services:
Full-Service Movers
Professional Organizer and Space Planner
Estate Sale Referrals
Home Clean-Out
Handyman Services
Multiple Home Sale Options
Weekly House Visits During the Listing Process
Consistent Communication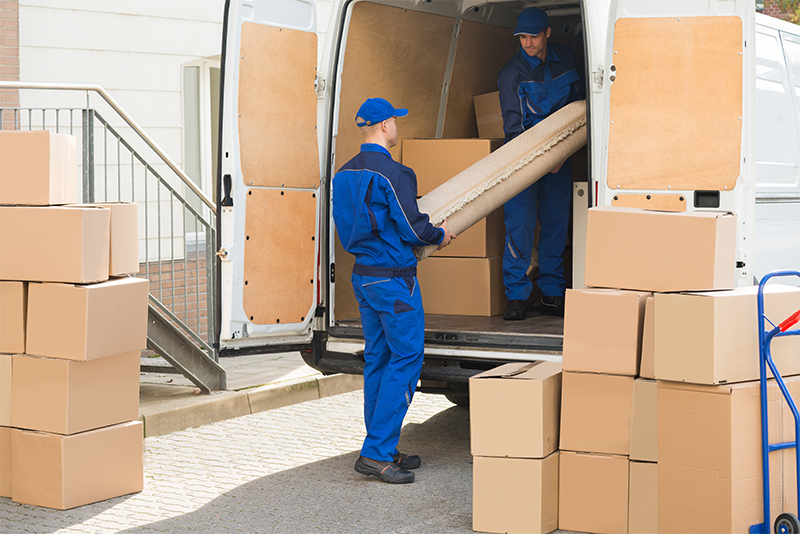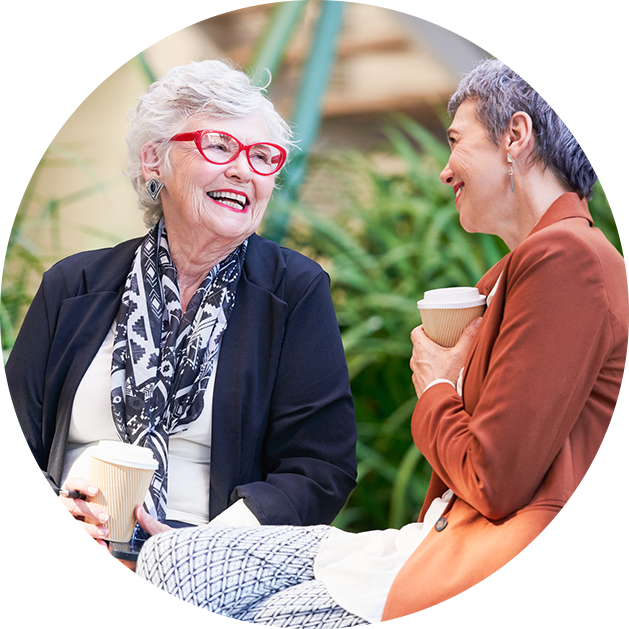 Embrace Your Independence with Bethesda Orchard
Discover the Bethesda Difference and enjoy an exceptional retirement lifestyle — all on your terms. Fill out the form below or call Eloise, our Sales Counselor, at (314) 963-2296.