Comfort. Compassion. Support.
Making end-of-life decisions is among the most difficult and confusing challenges each of us will ever face. But with Bethesda's Hospice Care, you can make at least one decision with confidence.
For us, compassionate hospice care is a team effort. Our team of compassionate and experienced professionals helps your loved one feel more comfortable, more cared for, and more dignified. Our end-of-life care options will also allow you to do what you want most: express your love during this most precious time. Your team will be made up of each of these highly skilled professionals, providing various types of hospice care as needed:
RN Case Manager
Hospice Aides
Chaplains
Social Workers
Physicians
Therapists
Dietitians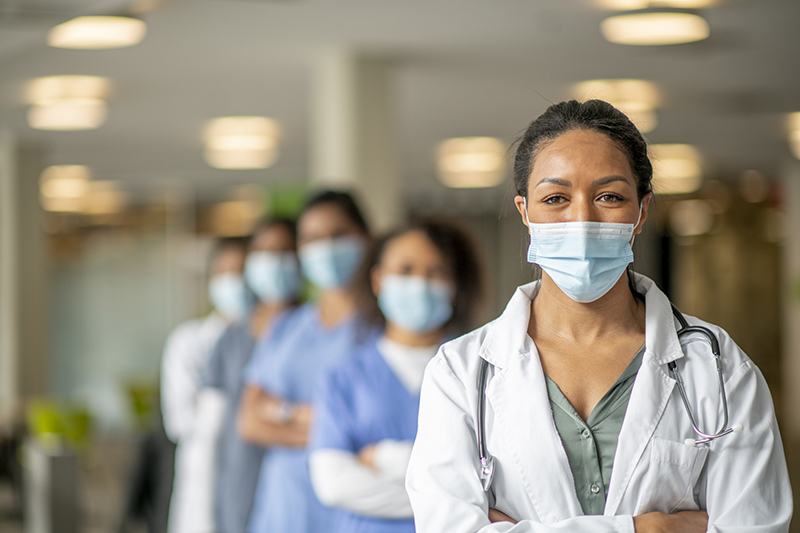 A Tailored Approach to Senior Care
When you choose to begin compassionate hospice care in St. Louis, Bethesda's experienced team of professionals will coordinate with your family, physicians, hospitals, social workers, and other healthcare professionals. Together, we will provide specialized assessments for each individual and tailor plans to their unique needs. With this approach , we are confident that your loved one will receive the compassionate, specific support they require, and you'll take comfort in knowing they're in great hands.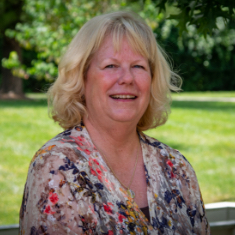 I can't say enough about Bethesda Hospice Care. We used the service for my father, my aunt, and my uncle, and they recognized that the emotional support needed was different for each of them. They listened to us and didn't use a cookie-cutter approach like some hospice programs probably would, and for that I'll always be grateful.
No One Dies Alone Program
Bethesda is also proud to offer a unique end-of-life care option called No One Dies Alone (NODA). In this program, highly-trained and motivated volunteers provide a caring, peaceful presence at your loved one's bedside in the last days and hours of life. Compassionate hospice care volunteers have been specially trained to sit vigil, providing a comforting presence for the hospice patient and peace of mind for their loved ones. NODA volunteers are trained to observe and report signs of discomfort and help address emotional and spiritual needs at the end of life, in order to help facilitate a peaceful and comfortable death. The NODA program provides support for patients who may not have loved ones nearby, and for loved ones who may not be able to sit vigil themselves or who would like some assistance sitting vigil. Whether you are considering hospice  for yourself or a loved one, our NODA program is here to provide you with a meaningful end-of-life care option.
Compassionate Hospice Care in St. Louis
If you and your loved one prefer to receive hospice care in the privacy of your home, we'll arrange for the medication, equipment, supplies, and staff to come to you. We also provide our compassionate hospice care in specialized suites in three of our own communities — Bethesda Dilworth in the Kirkwood/Webster area, Bethesda Meadow in Ellisville, or Bethesda Southgate in Oakville.
If you choose a Bethesda location, our spacious, comfortable—and private—suites offer the room you need for your family and friends to comfortably visit or stay overnight with your loved one.
Kitchenette with Keurig coffee maker
Large flat screen TV with DVD/CD player
Don't Travel Your Grief Journey Alone
Every one of us grieves in our own unique way. And each of us has our own timetable. Because grief and mourning are so personal, we at Bethesda Hospice Care listen and adapt our bereavement program to fit your experience and traditions — just as we do with all of our programs and services.
Depending on your needs, support can begin even before your loved one dies. Likewise, we understand that grieving can take a year or more, which is why we're available to help you cope with your loss for as long as it takes, at no cost to you.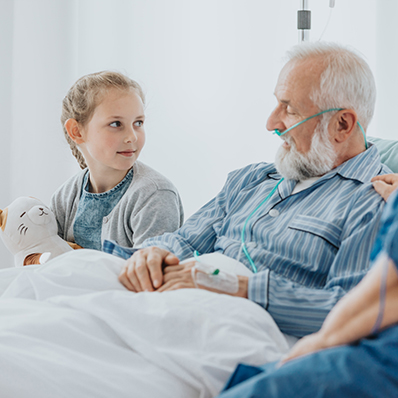 Our Bereavement Services Include:
Individual and family grief counseling
Phone contact and/or mail support
Annual memorial event
Community grief education presentations
Virtual grief support groups via Zoom
Pre-loss counseling, because grief can start before death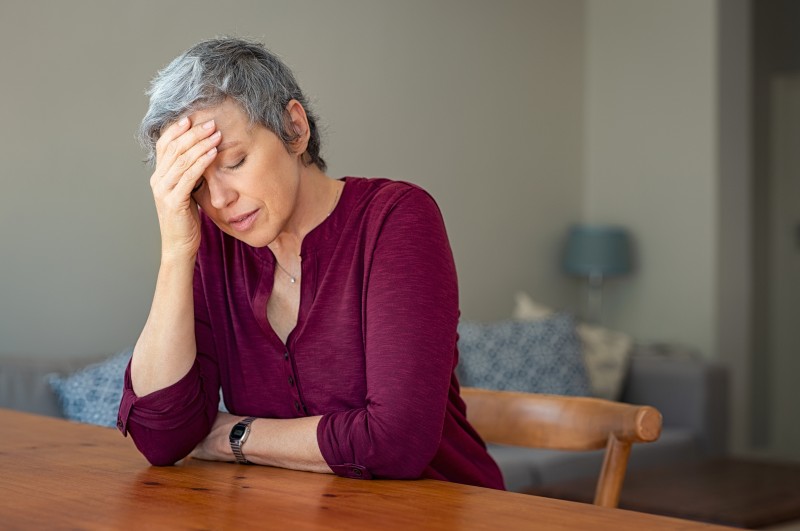 Grief Support Groups
Bethesda Hospice Care in St. Louis offers grief support groups facilitated by experienced grief counselors. These groups provide a safe space to share your story with others on a similar journey and help you experience peace and healing.
For more information about our bereavement program or to speak directly to a Bereavement Coordinator, please contact Dr. Julie Strassman, Manager of Support Services at 314-373-7025 or jastrassman@bethesdahealth.org.
A Meaningful Way to Celebrate a Loved One's Life
The Kayman 5K – Bethesda Hospice Care's Annual Memorial Walk provides a unique opportunity to honor loved ones who have died. Named in honor and memory of Brian Kayman, a long-time Bethesda Hospice Care employee, this event has become a symbolic activity in which families, friends, community members, volunteers, and others unite through their commonality of grief to honor and memorialize a friend or loved one who has died.
We hope that each year more people will take advantage of this wonderful way of commemorating the life of a loved one who has died. The death of a loved one changes us forever. But love does not end in death. The Kayman 5K is a great example of a ritual that helps to keep these continuous bonds with our loved ones.
"We Honor Veterans" is a nationally recognized hospice initiative to honor and acknowledge all Veterans for their service.
"We Honor Veterans" Program
Bethesda is one of only a handful of programs providing hospice at home or otherwise in Missouri to achieve a Level Five rating from WHV, the highest rating possible. It reflects our profound respect for the sacrifices and courage of our nation's Veterans, as well as our commitment to honor their lives and deaths in the most honorable way possible.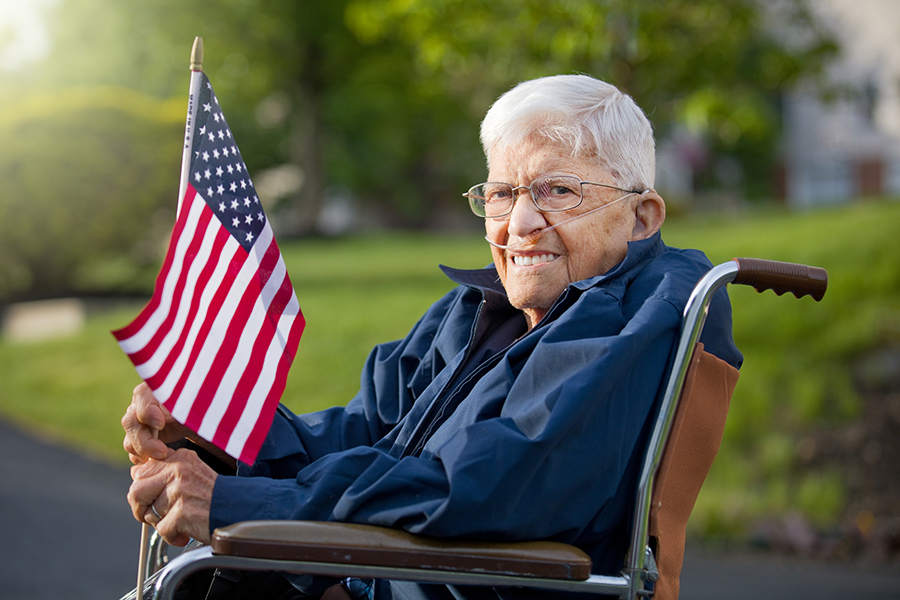 A Proper Welcome
As a provider of compassionate hospice care in St. Louis, we believe it's never too late to give a Veteran a warm welcome home, here are just some of the many ways Veterans are honored in the WHV program include:
Framed Military Service Certificate
Veterans Day Pinning Ceremonies
Welcome Home Vietnam War Veterans Day Celebrations
Memorial Day Candle-Lighting Ceremonies
Veteran Escort Ceremony
RESPECTFUL INQUIRY
Our Licensed Social Workers ask the Veteran and her or his family about their military experiences, complete a military history checklist, screen for any possible related Post Traumatic Stress Syndrome, and assist with treatment or referral as needed. The social workers will also assist with any VA Veteran's Benefits that the patient may need.
COMPASSIONATE LISTENING
We know that Veterans appreciate opportunities to share their military experience in a non-judgmental, safe environment. Team members of Bethesda Hospice Care in St. Louis, have been trained to listen and offer this service.
A DIGNIFIED FAREWELL
And finally, Bethesda offers the unique Veteran Escort Ceremony to every Veteran who dies in one of our communities or under our care. For the ceremony, our Veteran patients are draped with an American flag and escorted in a dignified procession as they exit one of Bethesda's skilled nursing communities, other long-term care communities, or their own home. A ceremonial flag folding bids our Veterans a final farewell.
Contact us for eligibility. In addition to being Medicare-certified, we accept most private insurance plans. However, with constantly changing insurance contracts, we suggest that you contact us at 314-446-0623 or email us to review your benefits with one of our staff.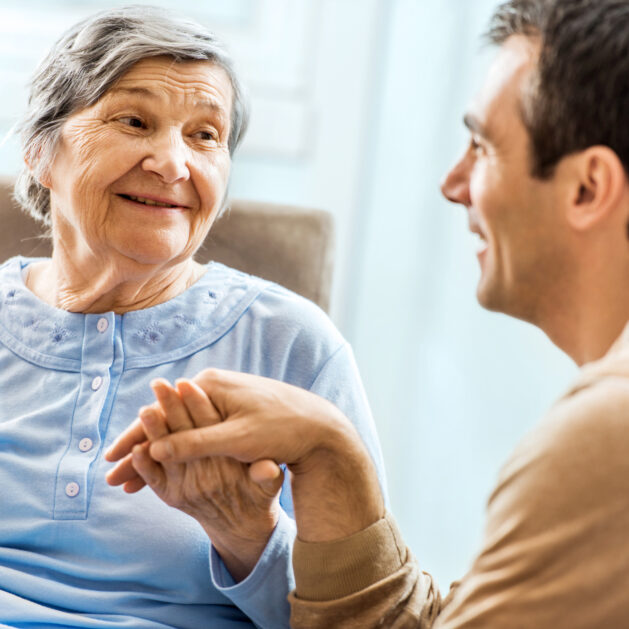 Hospice Volunteer Program
In addition to professional services, Bethesda Hospice Care provides the option to have volunteers make visits to your location, as allowed by COVID-19 precautions. Specially trained hospice volunteers offer companionship and a caring presence, plus individualized services such as comforting music, veteran-to-veteran support, and bedside vigils. For more information about the Bethesda Hospice volunteer program or to learn about volunteering, please contact Kim Knoernschild, Volunteer Coordinator, at 314-800-1992 or Kkknoersnchild@bethesdahealth.org.
Read the Latest from Bethesda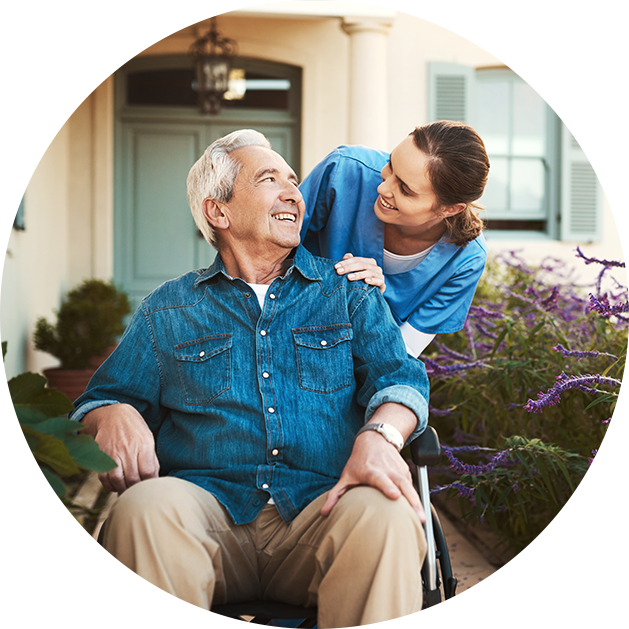 Ready to Learn More?
If you or your loved one is ready to learn about end-of-life care options available through Bethesda Hospice Care, please reach out so we can start the conversation and help you however we can. Give us a call at 314-446-0623 to arrange for an appointment, reach out to hospice@bethesdahealth.org, or fill out the form below.
"*" indicates required fields