Alton Memorial Rehabilitation & Therapy
Honoring Helping Hands
Alton Memorial Rehabilitation & Therapy surpasses national standards, ensuring seniors smile throughout their golden years. Our services have been recognized for excellence by multiple notable organizations and publications.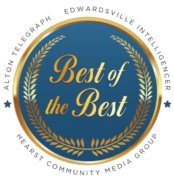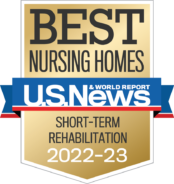 More Personal. More Friendly. More Successful Outcomes.
Trying to select the rehabilitation community that's the best fit for your loved one can be a huge undertaking. The American Health Care Association may have made the process a little easier for you. They named Alton Memorial Rehabilitation & Therapy as the first-ever location in Illinois to earn its highly-sought "E for Excellence" award.
Chances are they were impressed with the skill and tenderness of the nurses, therapists, technicians and caregivers. Or maybe they liked the breadth of services — including Respiratory Therapy offered seven days a week —that focuses on the critical needs of orthopedic, post-surgical and stroke recovery.
Or perhaps they felt at home in the community—with its delicious meals, comfortable rooms, and a calendar filled with engaging activities. But what's important right now is that you find the ideal location for your loved one's rehabilitation and therapy, whether it's short term or long term.
And we think this video may give you a clearer picture of what's special about Alton Memorial Rehabilitation & Therapy.
Feels Like Home to Get You Home Faster
One of the things most people find special about Alton Memorial Rehabilitation & Therapy is how much it feels like home. That's because everything we do is built around a household model that uses the relationships between residents and staff to make the community feel more like a family home. We believe — and we think you'll agree — that the "family feel" helps people recover more quickly.
Additionally, about 70% of the people who go through rehab here are cared for through the "Rehab to Home" program, which focuses on getting residents the perfect blend of therapies to make the transition back home easier and healthier. The success of that program may be a reason why readers of the Alton Telegraph have voted Alton Memorial Rehabilitation & Therapy (formerly known as Eunice C. Smith Home) as the "Best of the Best" (Nursing Home category) in the Alton/Riverbend area four years in a row (2017-2020).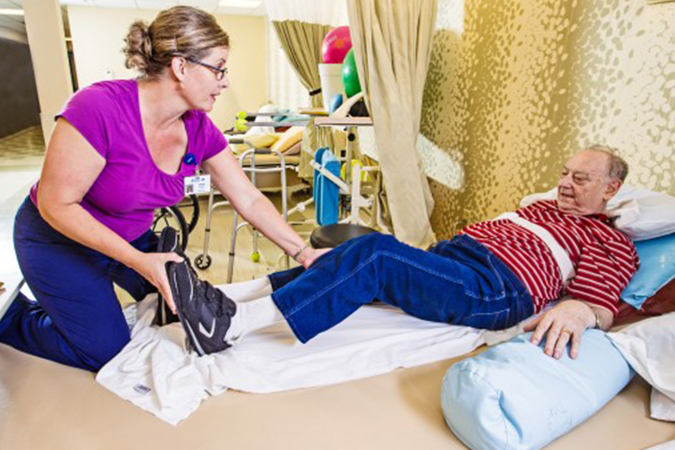 You've earned this life, one with comfort in every moment and without worry for the future. A life like this shouldn't feel like a far-off fantasy. It's just around the corner, and it's at Alton Memorial Rehabilitation & Therapy.
Activities that Keep you Feeling Engaged and Connected
At Alton Memorial Rehabilitation & Therapy, we have an activities team that plans a wide range of individual and group activities to enhance resident's physical, mental and spiritually well-being.
Here's a glimpse of some of the planned activities available to residents:
Exercise classes
Gardening
Card Games
Shopping Trips
For those seniors still living at home, we even provide respite care for those situations when you, the adult child, need some time to yourself to attend to other matters. We'll make sure your loved one is cared for and enjoys themselves!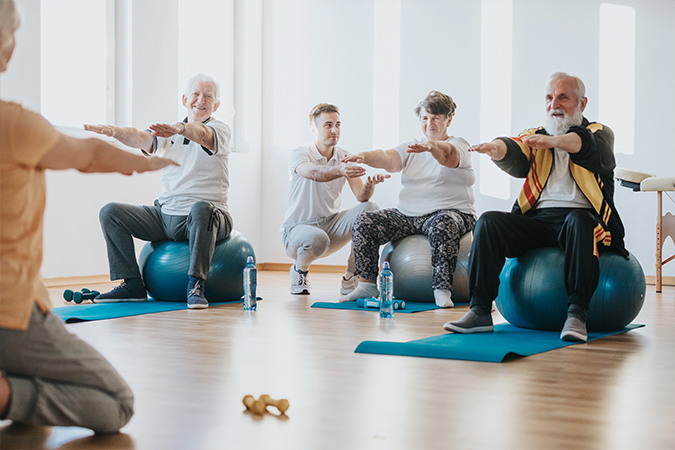 You can also take comfort knowing that as one of the leading senior living, care and service organizations in the area, Bethesda has the expertise to address any change in health status you may experience.
Take a Video Tour
Watch this video to get an inside look of our community.
Staying. Safer. Together.
At Alton Memorial Rehabilitation & Therapy — like every Bethesda community — our highest priority is your health and safety. That's why we were monitoring the COVID-19 outbreak months before others, and were among the first to provide vaccines for our residents and staff. After 133 years, we've learned that being proactive is a healthier choice than being reactive.
As of Feb. 23, 2023, this facility does not currently meet the minimum staffing ratios required by law. Posted at the direction of the Illinois Department of Public Health.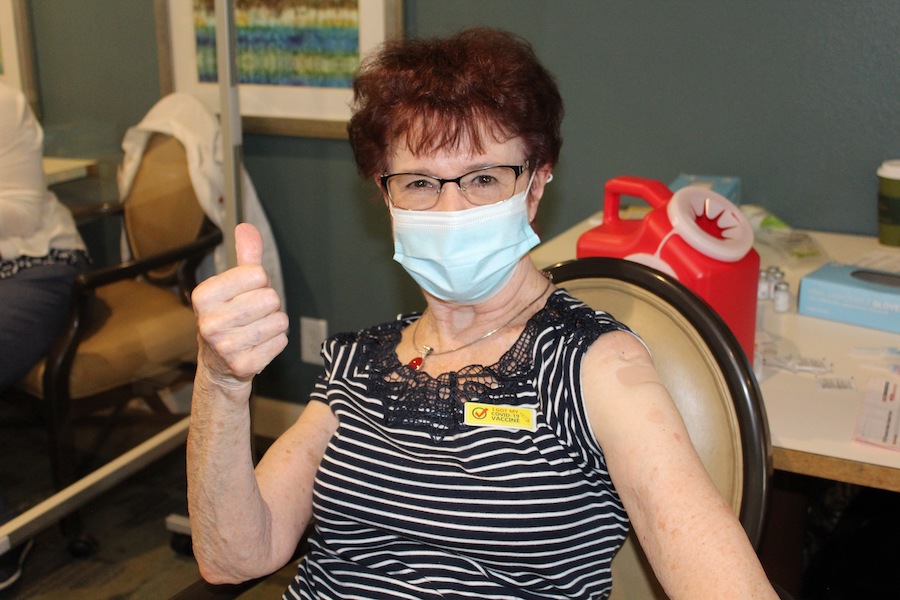 Amenities & Services
Occupational therapy
Speech therapy
Physical therapy
Dietitians
24/7 staffing
Private and semi-private rooms
Chef-prepared meals
40 Medicare-certified bed
Specialized, planned activity programs
Charter Cable TV & WiFi
Beauty Salon
Pastoral care visits
Personal laundry services
Customized meal plans
Finally, every resident of Alton Memorial Rehabilitation & Therapy has access to many of Bethesda's outstanding senior living services, including our highly-trained and compassionate Care Management team. And if the time were to come, your loved one can receive Hospice Care right here at Alton Memorial Rehabilitation & Therapy.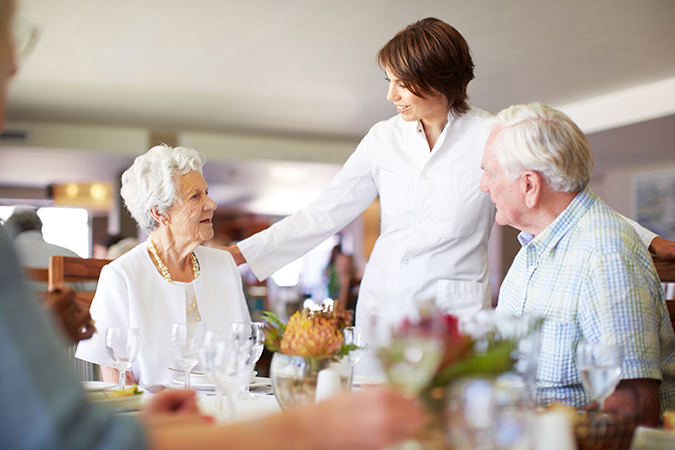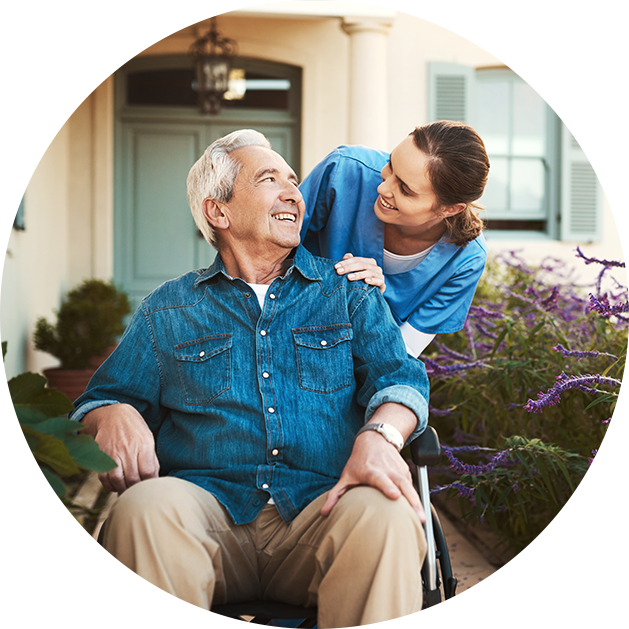 Live a Safe and Comfortable Life with Alton Memorial Rehabilitation & Therapy
To learn more about Alton Memorial Rehabilitation & Therapy or to schedule a tour, call Angela, our Admissions Counselor, at 618-463-7330, or email her at ALFunk@bethesdahealth.org.
"*" indicates required fields