Active Living in a Soothing Setting
You'll find ways to seize every day at Bethesda Terrace, from quiet and contemplative mornings to lively evenings with good friends. All in a beautiful setting you'll love to call home.
Amenities & Lifestyle
Across 10 park-like acres in South St. Louis County, Bethesda Terrace gives you so many ways to enjoy yourself and engage with your community. Read a book next to the soothing waterfall one day, then take a leisurely stroll through the courtyard the next. Feeling social? Entertain your guests in the gazebo before heading to bingo in the dining room. Plus, you can mark your calendar with frequent trips to the ballpark, museums and so many other fascinating destinations in the St. Louis area. With 145 apartments, Bethesda Terrace is large enough to introduce you to a wide range of interesting people but small enough to offer the intimacy of a small town.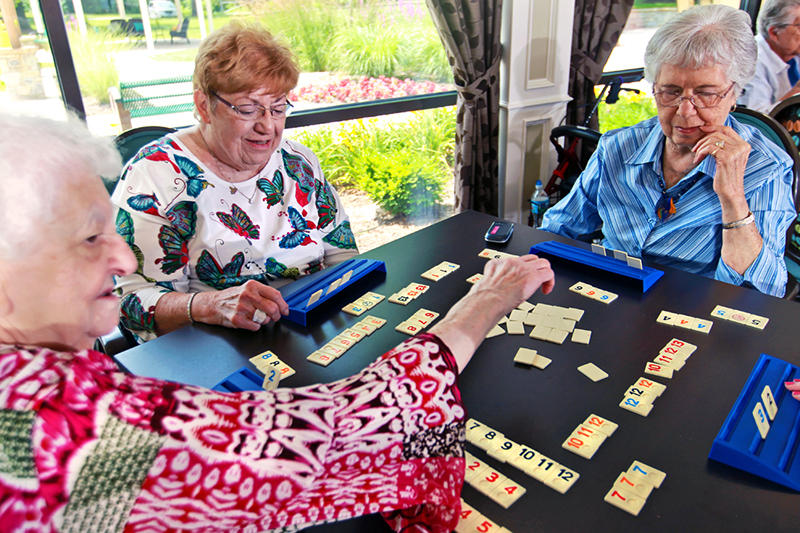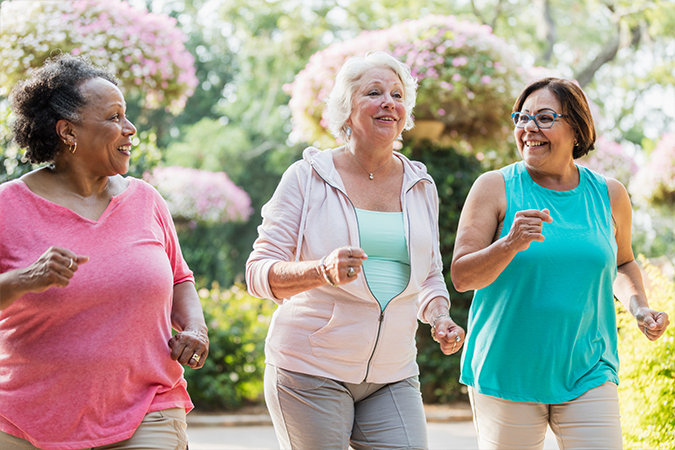 The Best in Wellness
Our wellness program encourages all-around wellness in mind, body and spirit. We're always offering something new to keep our residents feeling engaged and healthy with comprehensive tools and programs designed to help you stay active longer.
Live Well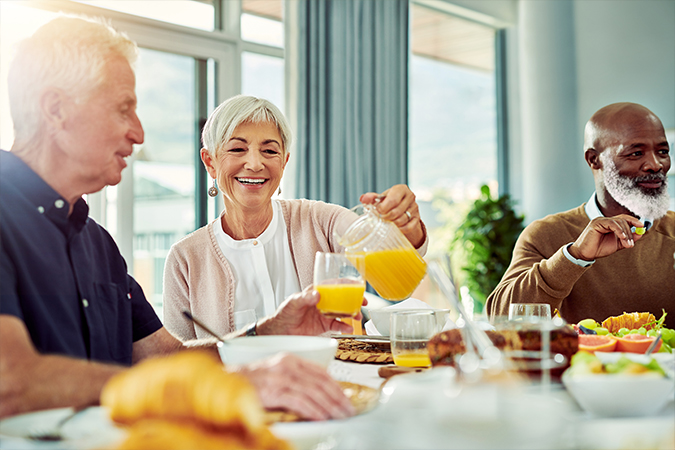 Food that Fits Your Lifestyle
At Bethesda Terrace, food is a means of coming together to celebrate every day. Whether you're craving gourmet cuisine or comfort food, our Culinary team have delicious options that fit your lifestyle, fulfill your cravings and excite your palate.
Explore Dining Options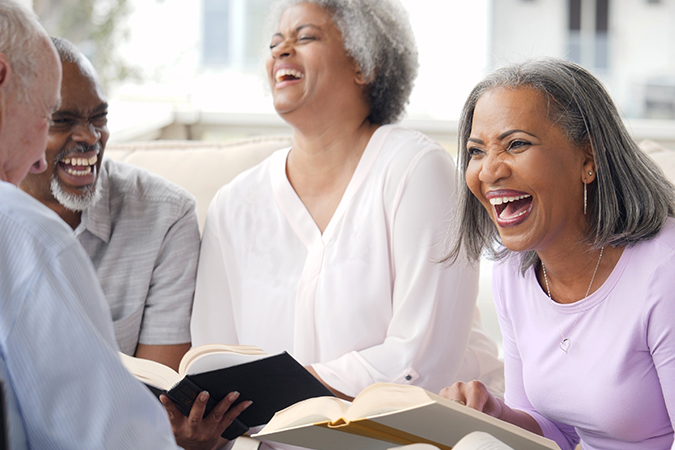 Activities for All
We focus on creating a positive, vibrant living environment full of engaging and socially connected programs that enable our residents to thrive. Our dedicated life enrichment team finds new ways to engage residents based on their individual preferences, inspiring more time to do what they enjoy.
Explore Activities
You've earned this life, one with comfort in every moment and without worry for the future. A life like this shouldn't feel like a far-off fantasy. It's just around the corner, and it's at Bethesda Terrace.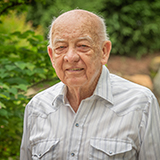 I really appreciated the choice they give at Bethesda Terrace to either put down a down payment when you move in or not to. I visited a few other places before I moved in, and no one else was offering that opportunity."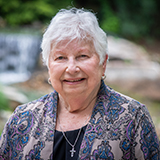 Moving to Bethesda Terrace finally allowed me to 'retire.' Weekly housekeeping means no more mopping, vacuuming or dusting. Not only do I no longer have to cook or do the dishes, but I enjoy my meals on a table with a tablecloth and cloth napkins, and served to me. And when I'm finished, I just walk away from the table and it's taken care of!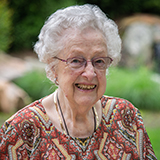 Bethesda Terrace is my home where all of my needs are met cheerfully by kind and considerate people. I feel like a 'queen' as I look out at the gazebo and all of the trees in my backyard. And I am amazed that I didn't have to do anything to make this so - just move in. Thank you, Bethesda Terrace!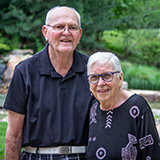 The grounds are fantastic. We love just sitting and relaxing by the gazebo and the waterfall in the back, and there are often others who are doing the same. I (Bob) walk the grounds 30 minutes a day twice a day, and I love it.
Take a Video Tour
Watch this video to get an inside look into our community.
Apartments & Floor Plans
Choose from a wide variety of floor plans that offer ample space and true comfort. Bethesda Terrace also offers easy access to everything you could want from a community that's as vibrant, welcoming and unique as you are.
This is a sample of floor plans available at Bethesda Terrace. Please contact us to view more floor plan options and discuss pricing.
You can take comfort knowing all of these are Bethesda services, and therefore reflect the commitment to quality for which Bethesda is known. Also, it may be comforting to know that our residents get top priority in case any of these are needed.
Staying. Safer. Together.
Our Independent Senior Living residents were among the first in the St. Louis area to receive their COVID-19 vaccines. Bethesda partnered with CVS Health and made them available for every resident and employee. We are so happy that we are helping keep our community healthy and safe!
We invite those interested in senior living to learn more about our communities, get the vaccine, and live the life you deserve.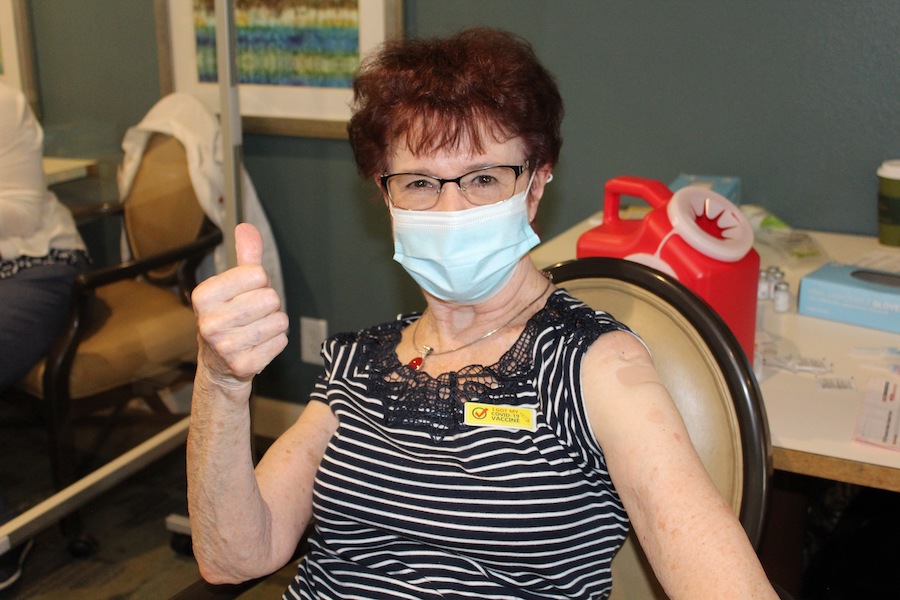 Moving with Ease
Designed specifically for our incoming residents, Bethesda's Moving with Ease program simplifies the process and provides you peace of mind. Our Core Experience Team is here to make the transition from your home to your new apartment easy and stress-free.
Your Home Is in Good Hands
When you reserve your home at Bethesda, you will receive up to $3,000 worth of moving assistance through the Moving with Ease program. This benefit includes access to one or more of the following services:
Full-Service Movers
Professional Organizer and Space Planner
Estate Sale Referrals
Home Clean-Out
Handyman Services
Multiple Home Sale Options
Weekly House Visits During the Listing Process
Consistent Communication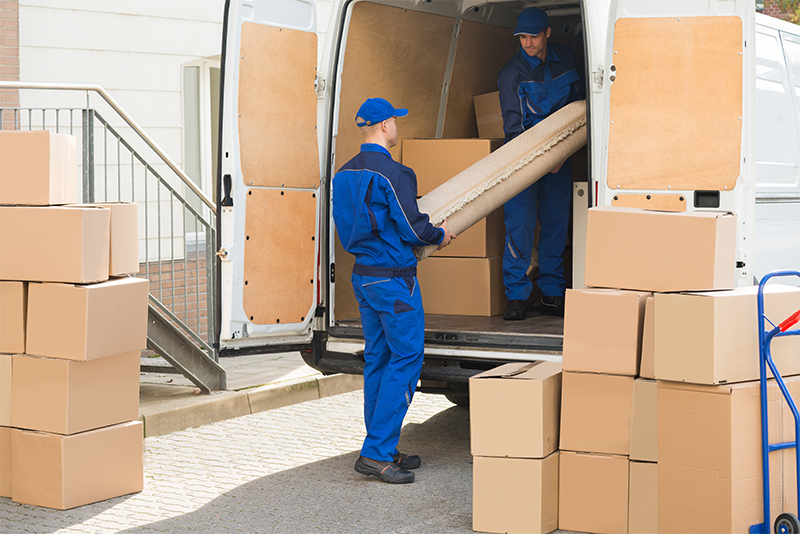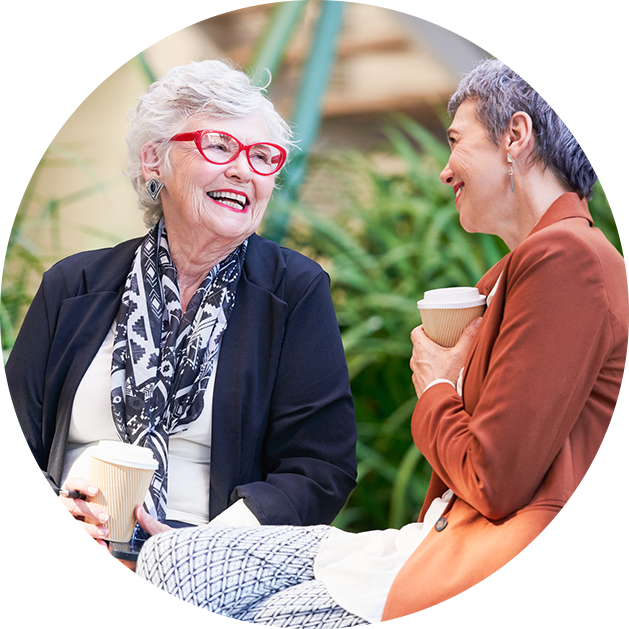 Embrace Your Independence with Bethesda Terrace
Discover the Bethesda Difference and enjoy an exceptional retirement lifestyle — all on your terms. Fill out the form below or call Marie, our Sales Counselor, at (314) 375-1070.