Veterans have risked their lives serving our country, and we believe it's never too late to give them a "hero's welcome home" or acknowledge them for their service.
Throughout the United States, senior care professionals continually strive to better serve our Veteran population through the challenges they may be facing from:
Illness
Isolation
Traumatic life experience
In 2012, Bethesda Hospice Care joined the We Honor Veterans (WHV) awareness campaign conducted by the National Hospice and Palliative Care Organization and the Department of Veterans Affairs.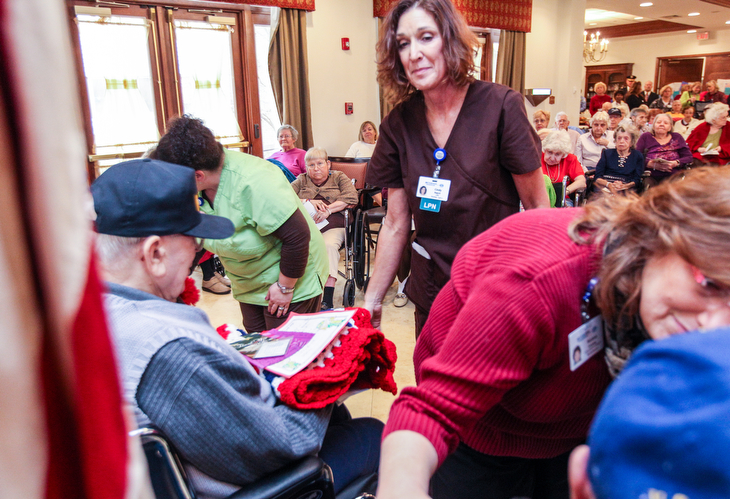 Serving Veterans through End-of-Life
By providing veteran-centered activities using practical resources, Bethesda has been able to progressively increase our ability to serve Veteran patients at end-of-life. Through ongoing veteran trainings, our hospice care team now specializes in their ability to identify the unique need of veterans and their families by focusing on:
Respectful inquiry
Compassionate listening
Grateful acknowledgment
As of July 2015, Bethesda Hospice Care achieved Level Four WHV Partner status—the highest level offered by the program.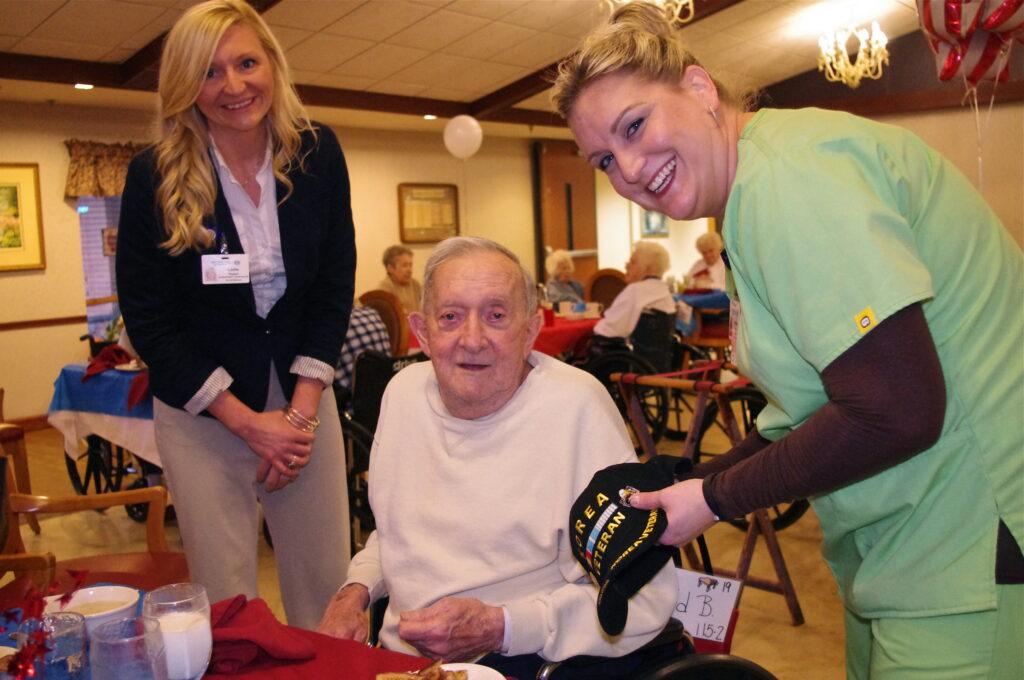 Honoring Veterans Throughout Bethesda
Over the last 3 years, we have developed many new ways to honor and acknowledge not only our hospice veteran patients, but many other veteran residents throughout Bethesda and the community. Veteran's Day Pinning Ceremonies and Memorial Day candle lighting ceremonies are two new rituals that we are very proud to provide.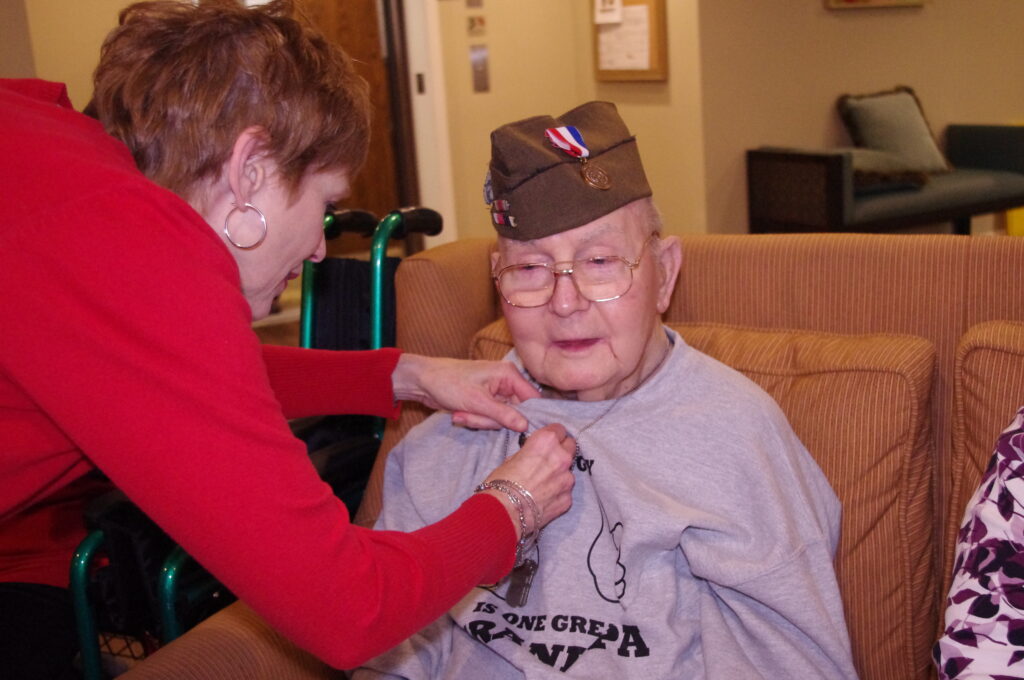 Veteran Support Groups Offer a Safe, Friendly Environment
Veteran support groups are continuously offered by Bethesda Hospice Care within Bethesda's communities, as well as in the general community. These groups provide an opportunity for Veterans to be honored and acknowledged for their service to our country.
They also provide an opportunity for Veterans to share their stories of courage in a safe environment in an effort to form new bonds within their community. Other activities that have been provided through these groups include: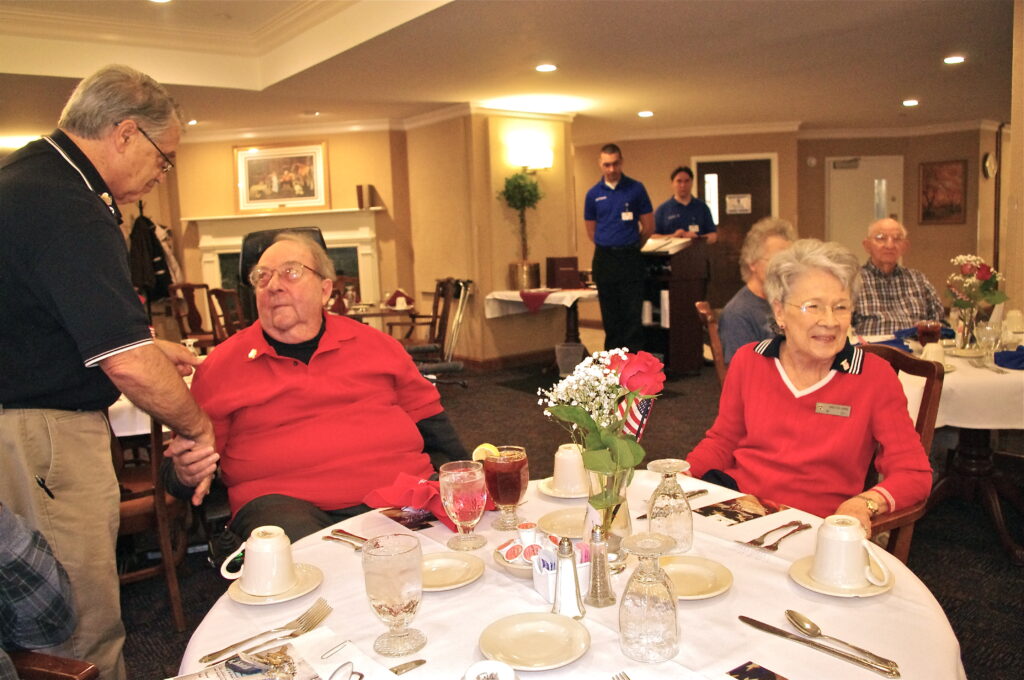 Providing Opportunities for Veterans to Volunteer
Lastly, we have determined the need to build a Veteran volunteer program to provide even better services to our veteran patients and their families. Veteran volunteers can provide a unique opportunity to care for other veterans during end-of-life, as they are part of a distinct culture with a common language and experience. Veteran volunteers have the ability to relate and connect with each patient, creating an environment where life review and healing may occur.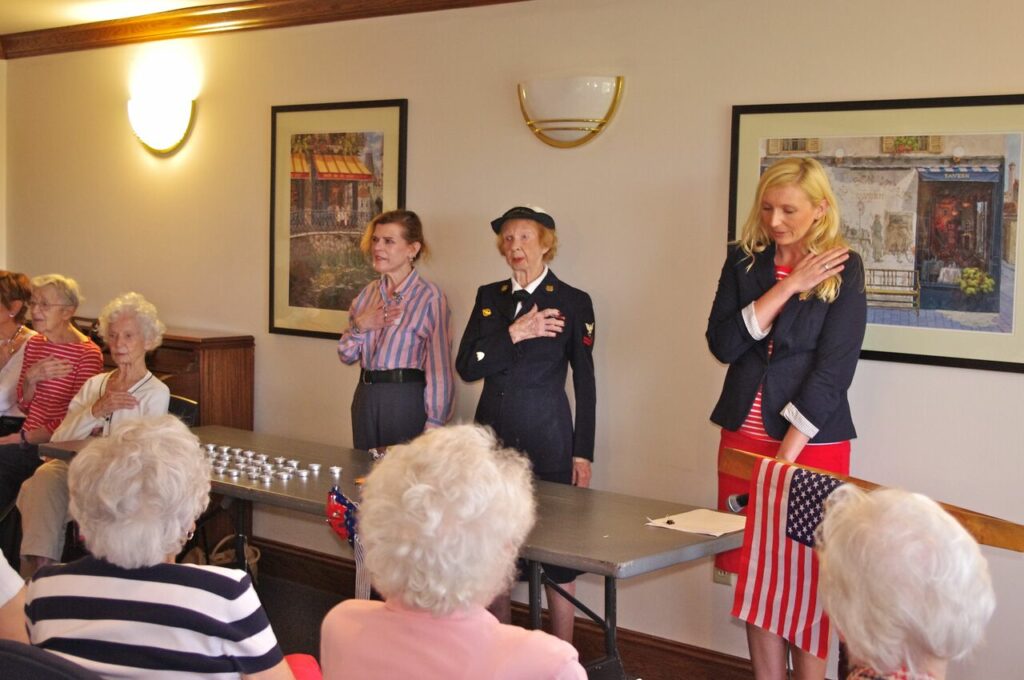 Want to find out more?
If you'd like to stay up to date with Bethesda Health Group, sign up here to receive our blog and newsletters!
Want to find out more?
If you'd like to stay up to date with Bethesda Health Group, sign up here to receive our blog and newsletters!