Finding the ideal St. Louis senior living environment for your loved one can be quite challenging. Many seniors aren't ready to relocate from the familiar environment of home, while others are ready, but hesitant about the changes that the next chapter of their lives will bring.
Once it is determined that your loved one can no longer stay in their own home, the next task is to consider what type of St. Louis senior living best meets their needs. The search can be made much easier with a clear understanding of the different living and care options available for seniors:
Independent living
Assisted living
Long-term care/Skilled nursing
Each offers a different level of independence and care based on your loved ones specific needs.
Independent Living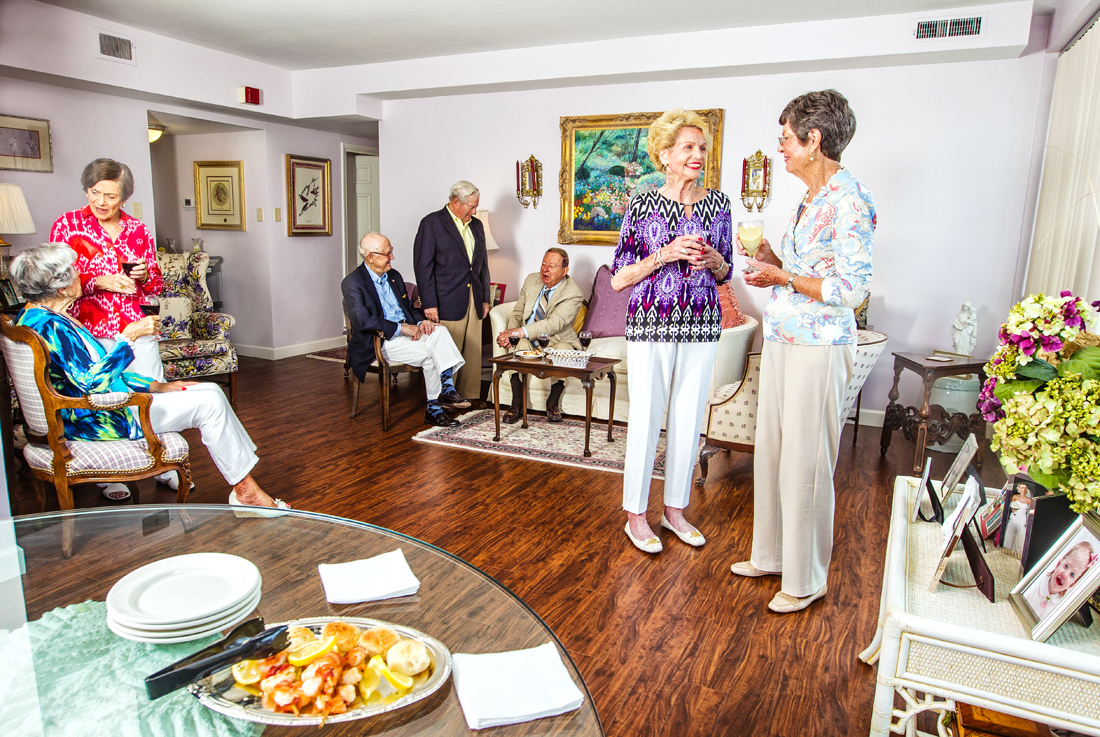 Independent living is an ideal St. Louis senior living option for seniors who are able to live on their own but want to eliminate some of the least desirable aspects of home ownership, such as housekeeping and maintenance. Residents live independently in their own apartments or villa homes and enjoy the socialization of living with other like-minded seniors.
Meal plans often are included, as well as housekeeping and maintenance. A full activities calendar can keep a resident very busy. There is no direct medical care available in an independent living community, but residents are welcome to hire in-home care.
Bethesda has communities located throughout the St. Louis metro area. Their independent living communities include:
Bethesda Barclay House in Clayton
Bethesda Gardens in Kirkwood
Bethesda Orchard in Webster Groves
Bethesda Terrace in Oakville
The Oaks at Bethesda in Oakland.
Assisted Living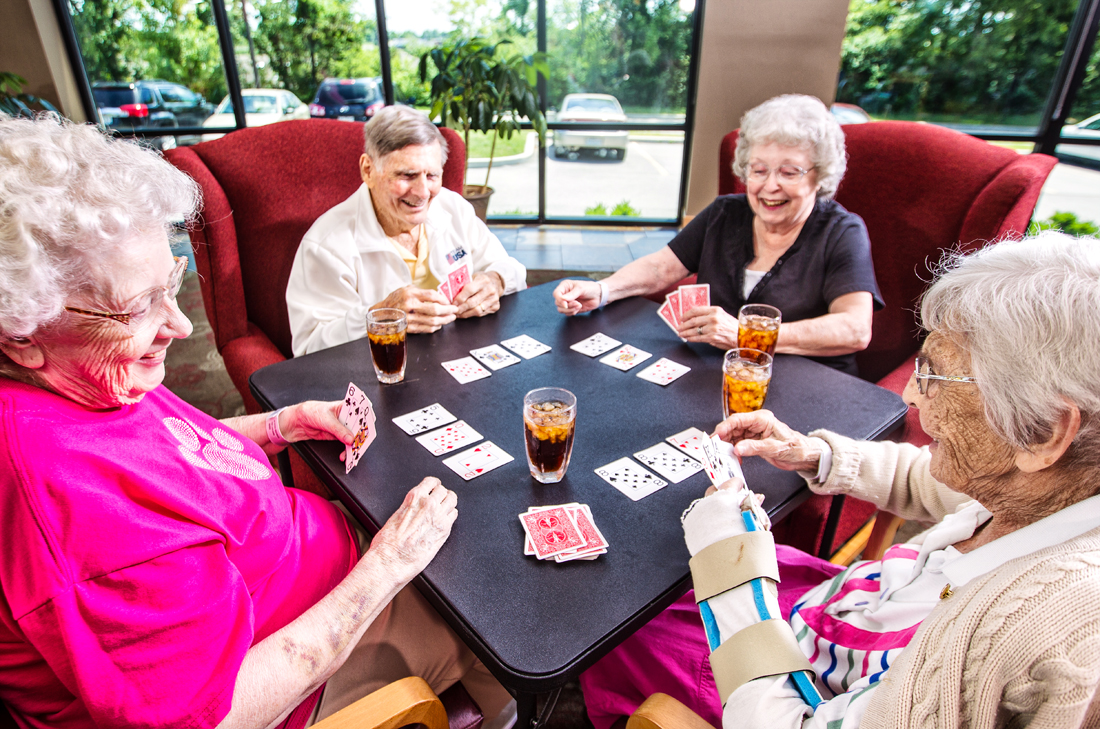 Assisted living is for seniors who are able to live comfortably, but just need a little bit of help with daily tasks like dressing or remembering to take their medication. Residents are assessed by the staff to determine the level of care they require. On-site staff provides 24-hour assistance to the residents, who live in their own apartments, eat and enjoy activities together.
At many Assisted Living communities, as well as at Independent Living and Long-Term Care/Skilled Nursing communities, frequent bus tours are offered to local attractions of interest.
In addition, Bethesda has an Assisted Living community in Oakville, and is scheduled to break ground on an assisted living community in Oakland fall of 2015.
Long Term Care & Skilled Nursing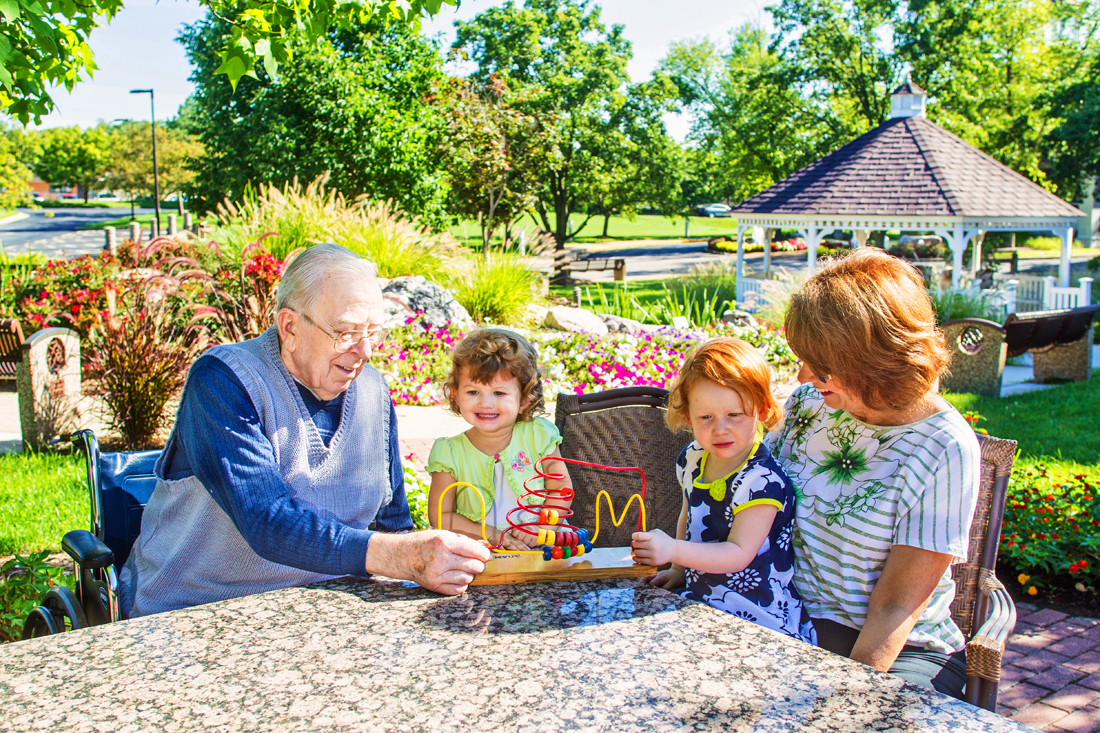 These seniors are in need of 24-hour care. Some residents are fairly self-sufficient, but most can't dress, bathe, eat or take their medications by themselves. Most skilled nursing communities have a dedicated area called Memory Care designed specifically for seniors living with dementia.
Bethesda's Long-Term Care/Skilled Nursing communities include:
Bethesda Dilworth in Oakland
Bethesda Meadow in Ellisville
Bethesda Southgate in Oakville
Each community offers Memory Care and Rehab & Therapy services.
Bethesda also manages two additional skilled nursing communities – Eunice Smith Home, in Alton, Ill., and Christian Extended Care & Rehabilitation in north St. Louis County, which also offers independent living apartments for seniors.
Which Senior Living Option is Right for Your Loved One?
You need to research each St. Louis senior living option thoroughly to find the community that best meets the needs of both your loved one and you. You will want to consider how easily they can transfer from one living environment to the next if the need arises. In St. Louis, there are organizations that offer all of these options, as well as community based services.