Amenities that Make Everyday Living Feel More Convenient and Easy
At Bethesda Gardens, we feel the ultimate goal is to make sure you are living your best life. Our community is filled with inviting common spaces and offers many amenities and services for you to enjoy, no matter what your interests and needs are.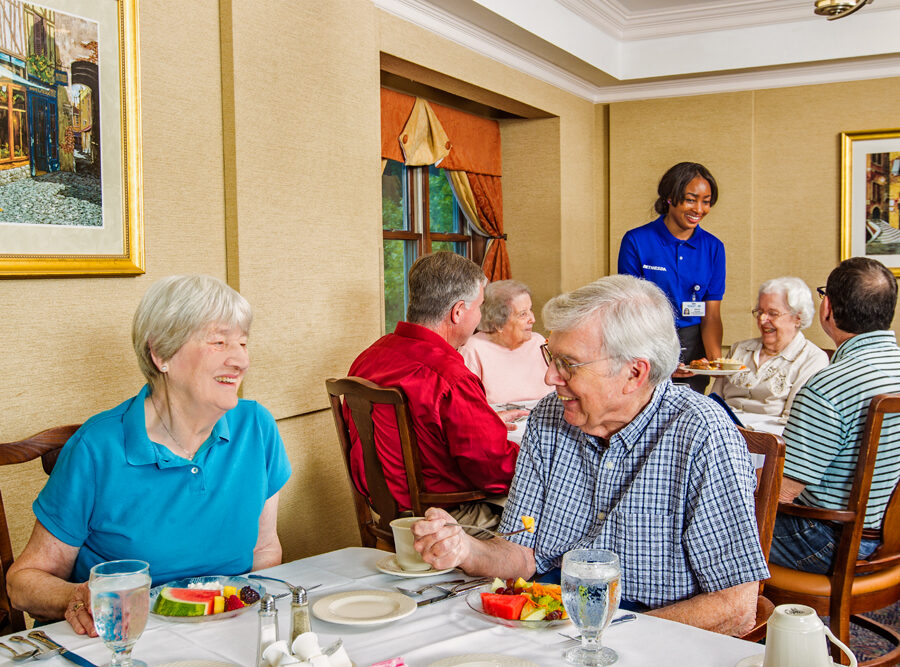 Restaurant-Style Dining
Trust us, no one knows the importance of delicious food more than Bethesda Gardens! We provide chef-prepared meals seven days a week, and your choices range from what you eat to who you sit with!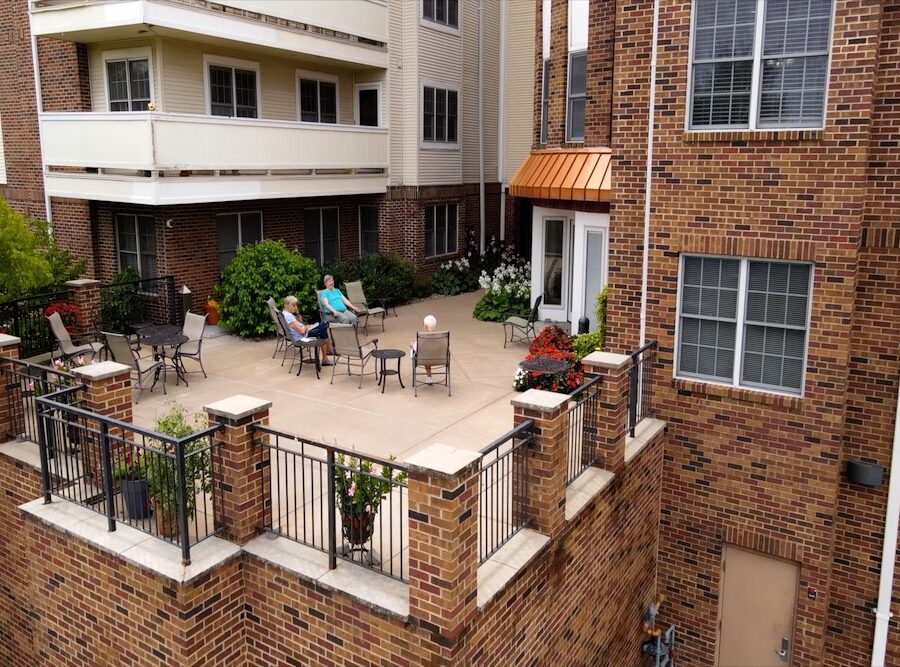 Sundeck and Patios
Sit back and relax on the large sundeck and enjoy a sunset. Or meet up with friends on the cozy patio. Or if you prefer, relax on one of two cozy patios and take in the beautiful flowerbed that our residents maintain themselves.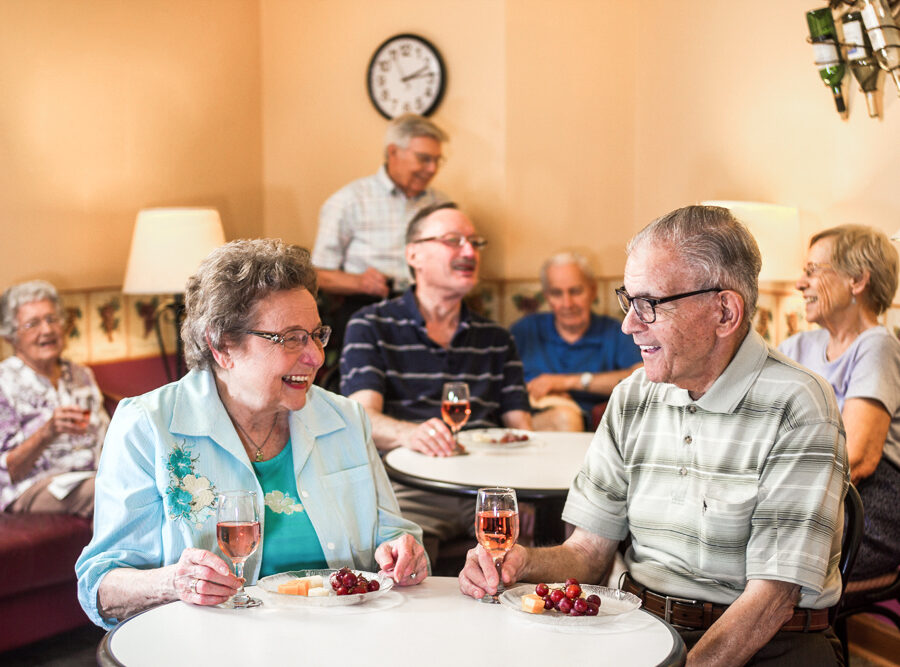 Social Gatherings
Socializing is an important part of life around here. Our social events will help residents connect with new friends and neighbors and spend time with friends and family.
Private Balconies
(selected apartments)
Daily Morning Coffee & Baked Goods
Staying Fit and Healthy
At Bethesda Gardens, our wellness program is designed to help you live your best life and age successfully. Every program we offer accommodates various skill sets and strength levels, so everyone can join! 
Group exercise classes

Cardiovascular machines

Strength training

Nutrition education 

Personal fitness

Fitness Center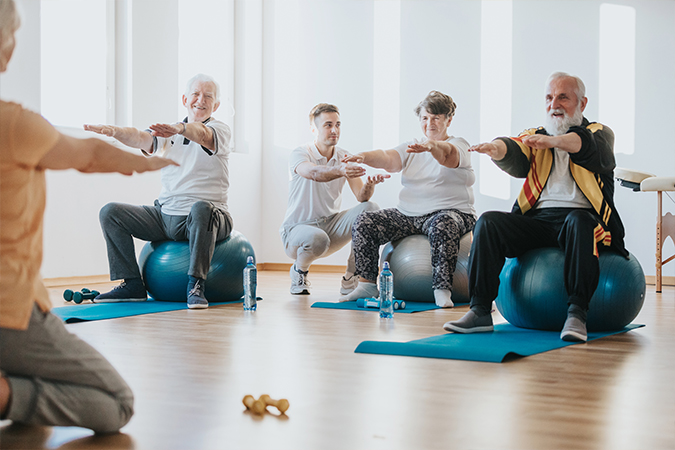 Dining at Bethesda Gardens
When dining at Bethesda Gardens, you will experience restaurant-style dining that truly fits your lifestyle. Each day, our chef prepares a variety of seasonal and local selections. In addition, we offer a "always available" menu, to provide you with more choices than you thought possible. Your meal is prepared to order and delivered to your table by hospitality professionals whose only goal is to make sure that you are satisfied and enjoy an exceptional dining experience – every day.
See Sample Menu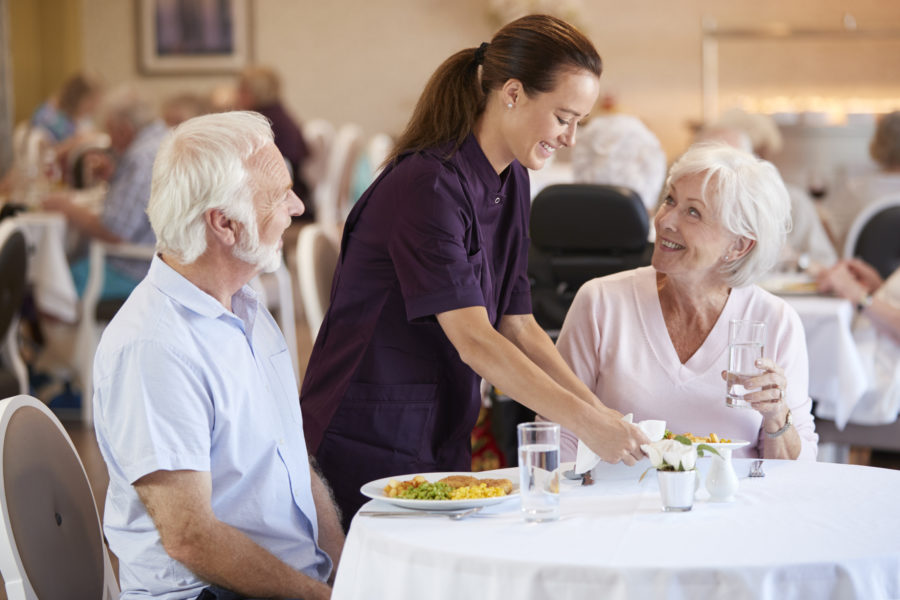 It's not hard to see how you can fill your days with fun and lifelong learning.
What's Happening at Bethesda Gardens?
We provide a wide variety of activities for every individual. See how our residents are filling their days with fun and lifelong learning. And to get a closer look inside our community, check out the Bethesda Gardens Facebook page.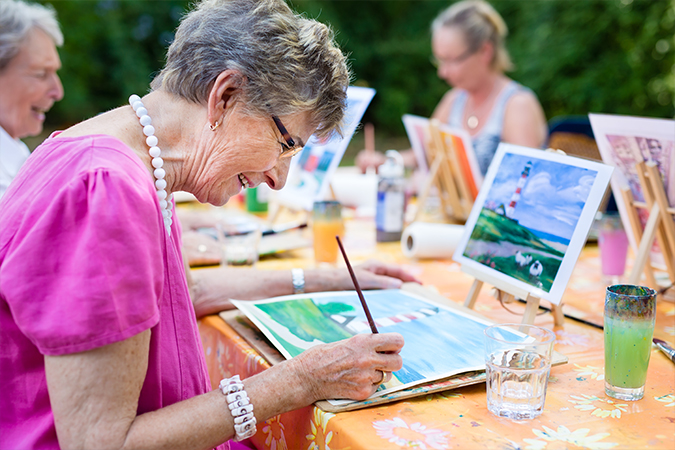 Art Classes and Craft Workshops
Explore your creative side or work on your latest project in one of our art classes.
Discussion Groups and Guest Speakers
For those who never want to stop learning. Hear from the best and brightest our area has to offer, including University professors, local historians and politicians.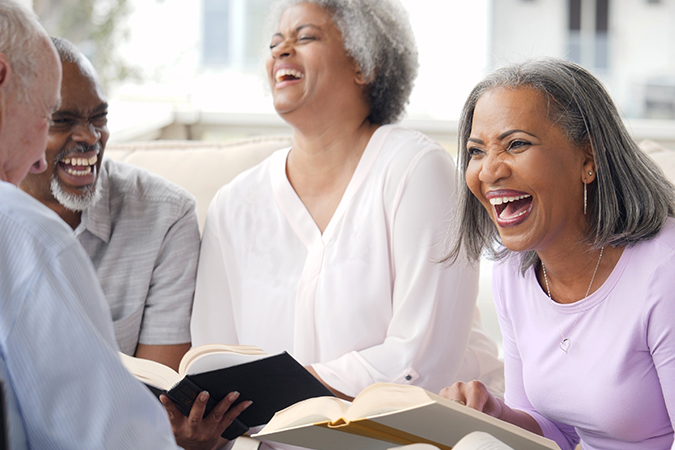 Clubs and Groups
Joining a club is a great way to make friends, start a new hobby, and find companionship with other like-minded folks.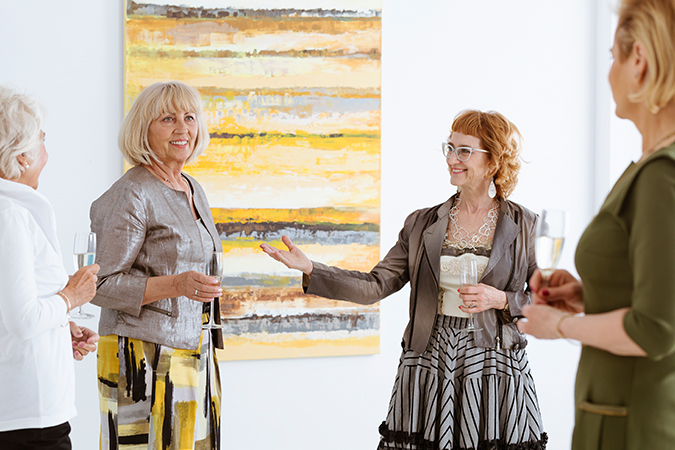 Trips and Outings
Group trips to local theaters, museums and sporting events.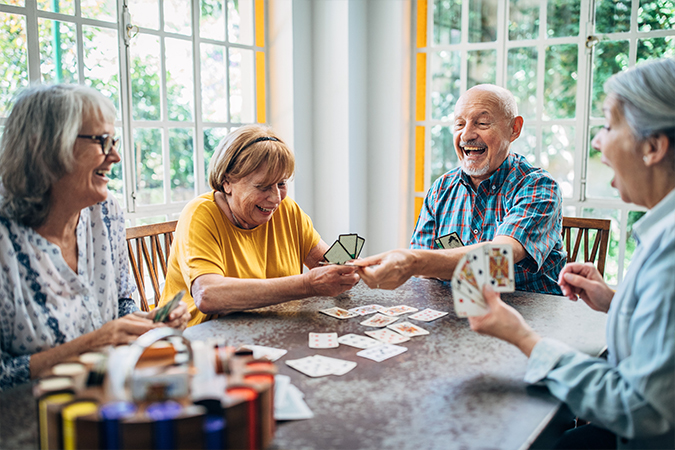 Card Games
Enjoy some camaraderie and maybe even some friendly competition with your Bethesda Gardens neighbors over a game of Bridge, Gin, Rummikub or Bingo.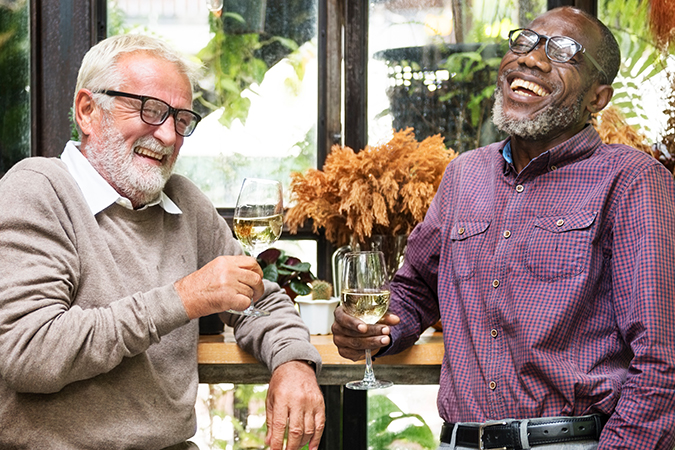 Social Hour
Happy Hour is a social event that occurs regularly at Bethesda Gardens. It's a time to get together, share life experiences, and make new friends.
We're at Your Service
From weekly housekeeping to friendly, experienced staff on hand 24 hours a day who go above and beyond to meet all your needs, we take care of many everyday tasks so you can focus on living your best life.
Home Maintenance and Repairs
Sometimes things happen, and if it does, our experienced staff will take care of it for you.
Seasonal Maintenance
Our grounds team meticulously maintains the community's grounds, including lawn care, tree pruning, gutter cleaning and snow removal.
Housekeeping
Your list of chores just got a little shorter: weekly housekeeping is included for residents.
24-Hour Staff
Our front-desk is always on duty to help out, answer residents' questions and provide 24-hour emergency maintenance.
Garage Parking
Come and go freely, 24 hours a day. (Garage parking comes with a fee.)
Scheduled Transportation
Need a lift to the grocery store or doctor's appointment? Schedule transportation to take you there.
Utilities
From electricity and gas, to water & sewer, recycling and trash – we've got you covered!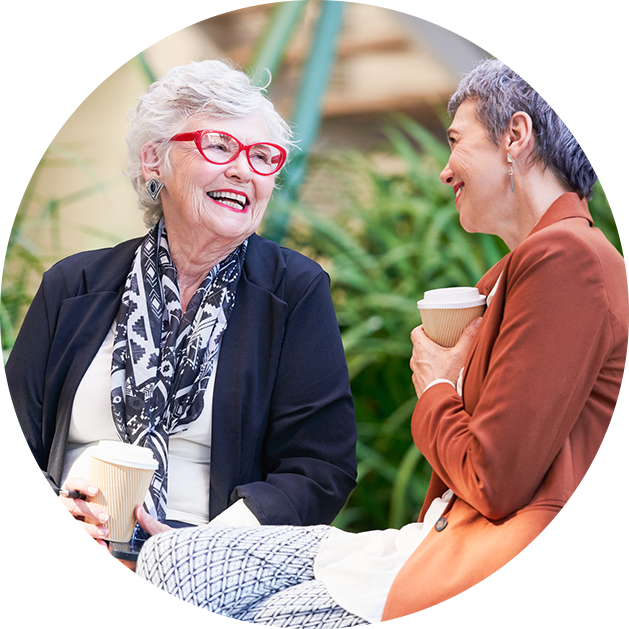 Discover the Bethesda Difference
There's always more to know, give us a call at 314-965-8100 and speak with one of our staff, who will gladly answer any questions you have.
"*" indicates required fields