The threat of rain wasn't enough to keep away friends, family members and folks from the surrounding community from Bethesda Meadow's annual autumn party.
A crowd of about 300 people showed up at the third annual Fall Festival at Bethesda Meadow, an event packed with entertainment and activities including a live band, a car show, a bubble bus, face painting, balloon animals and all kinds of good food.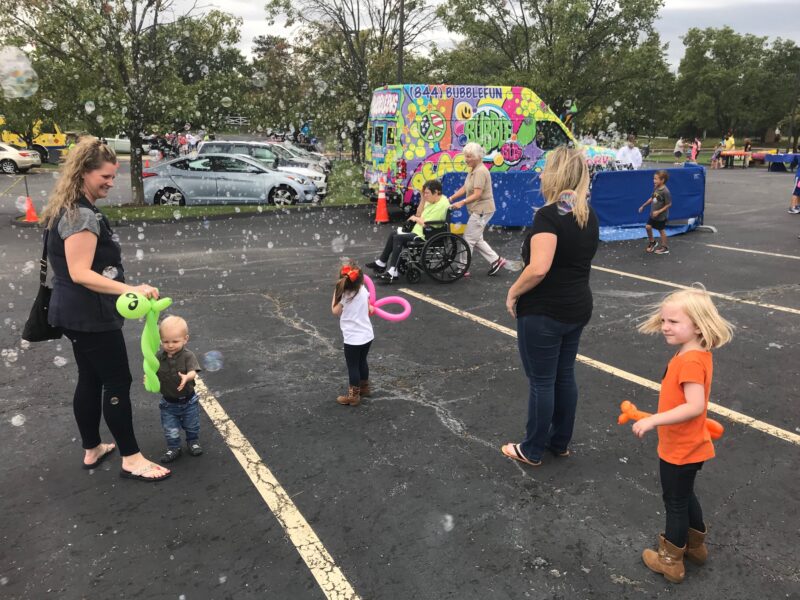 "Our Fall Festival is really our way of saying thank you to our residents, their families and the community that supports us so well," said Charlotte Busch, HR manager at Bethesda Meadow and chairperson of the event's planning committee. "We look forward to inviting everyone to come and have a good time."
Carol Shores, a nine-year resident of the Bethesda Meadow skilled nursing community in West County, said the Fall Festival is one of her favorite events of the year.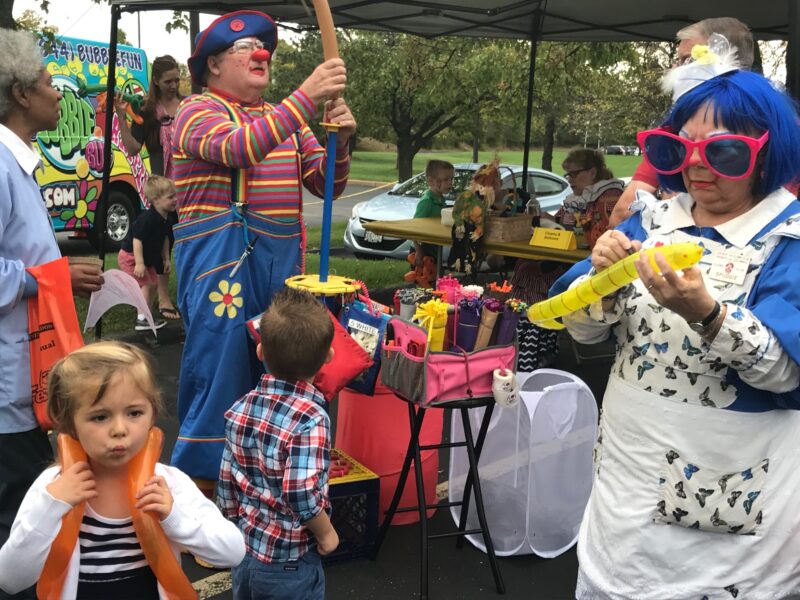 "There are so many fun activities," said Carol. "The holidays are a lot of fun and so is the big Mardi Gras party they have every year. But the Fall Festival has great food and all the kids come to play games and get their faces painted."
After enjoying a barbecue lunch, Carol gathered some her friends for a photo in the photo booth.
Skies clouded up and the wind began to blow as organizers were setting up the bounce house and the tables for the cupcake walk. Many people showed up early to beat the wet weather, including classic car owners who didn't seem afraid of a few water spots on their shined-up vehicles which included a classic Cadillac Convertible, a pristine 1966 Ford Mustang coupe and a 1950s vintage pick-up truck.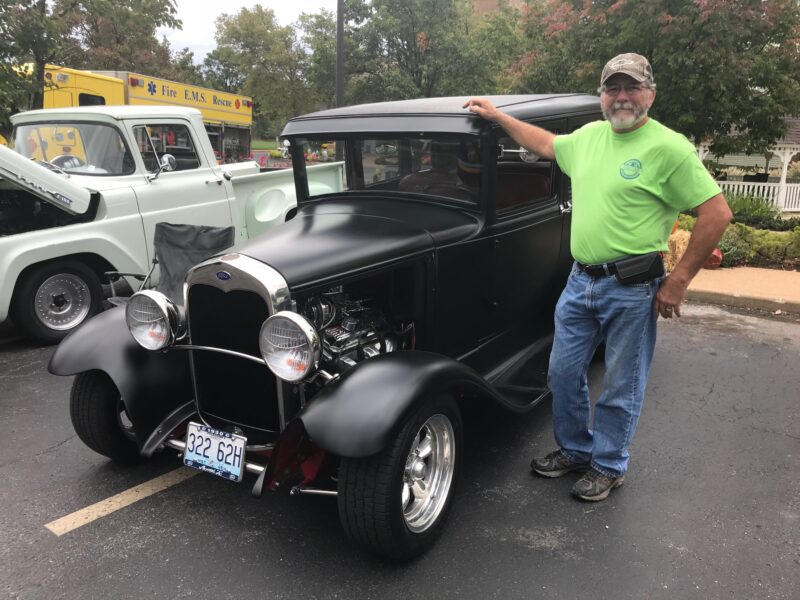 Roger Francis, of Manchester, brought his 1930 Model A Ford sedan to be a part of the car show. His mother, Maria, lived at Bethesda Meadow before she passed away a few years ago. Roger made so many friends visiting his mom and was so pleased with the people who cared for her; he comes back for events like the Fall Festival to show his support while honoring her memory.
"I built my car with my brother, so it reminds me of family," said Roger. "It's been a 20-year labor of love. So, I like to share it. And the Fall Festival is a great reason to bring in out."
In addition to the fun and games, festival organizers collected money to donate to the United Way and the Red Cross to help victims of the recent hurricanes that devastated Houston and south Florida areas.
Candice Brown, Vice President and Administrator at Bethesda Meadow, said she was glad, despite threatening weather, that a good crowd was able to attend the Fall Festival.
"It's great to see family members and people from the community come out," Candice said. "We spend so much time working together, so it's nice to be able to take some time to have fun together, too."
Want to see more from Bethesda? Schedule a tour at a community near you to learn more about the community activities Bethesda has to offer.
Want to find out more?
If you'd like to stay up to date with Bethesda Health Group, sign up here to receive our blog and newsletters!
Want to find out more?
If you'd like to stay up to date with Bethesda Health Group, sign up here to receive our blog and newsletters!